Everyone urged to take care during the cold weather to help prevent slips and falls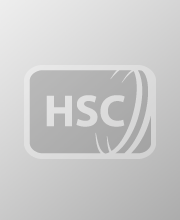 With the cold weather set to continue for some time and creating some of the most treacherous conditions to be seen in Northern Ireland for several years, the Southern Area Accident Prevention Liaison Group (SAAPLG) is warning everyone, but particularly older people, to take extra care to prevent slips and falls. Mary Black, Assistant Director for Health Improvement with the Public Health Agency said: "Falls are a significant risk for all age groups but especially for our older population. Injuries such as fractured wrists, elbows, hips, ankles and other broken bones can have a devastating effect, in terms of loss of confidence, mobility and independence." Giving advice on preventing slips and falls, Nina Daly, Accident Prevention Officer, with the Southern Health and Social Care Trust and member of SAAPLG advises: "Individuals should only step outdoors if really necessary and follow the guidance detailed below: • Wear proper practical footwear that will support your feet, keep them warm and dry and provide grip – flat soles with good rubber threads are essential. Plastic and leather soles are particularly slippery. Carry other shoes with you and change indoors if you wish to wear more fashionable shoes. • When indoors, do watch out for wet or slippery surfaces from melted snow and ice brought in by other people's footwear. When entering your own home from outdoors, kick off any excess snow or ice from your shoes. Change into dry shoes and wipe up any wet patches straight away. • When walking on snow or ice, take short steps even if it means shuffling and walking at a slower pace so you can react and adjust your balance more easily. Pay close attention to what is underfoot and don't get distracted. If you wear glasses make sure they are clean. If conditions are especially icy, bend slightly, walk flat-footed with your centre of gravity directly over the feet as much as possible. • Try to walk on areas that have been treated with salt, grit or ash, but still take your time. If necessary, be prepared to change your normal route so you remain on flat ground or surfaces where possible, even walking across grass or other soft surfaces. This may mean taking a longer route, so you may need to allow more time for your journey. • Hold on to handrails and other stable structures such as fences and walls. Take care when getting in and out of vehicles by using the vehicle for support. If you feel particularly at risk don't be afraid to ask for help; have someone accompany you and link arms to provide more stability. • If you must walk on the road, walk on the side of the road facing oncoming traffic and close to the kerb. Ensure any hats or scarves do not obstruct your vision – it is important that you can see from side to side to see traffic. • Be aware that vehicles may not be able to stop at stop signs or traffic lights. Don't venture across roads until you see that traffic has stopped. • At night, wear bright clothing or reflective gear, as dark clothing will make it difficult for motorists to see you. Carry a torch so you can be seen and see your way. • During the daytime, wear bright clothing, you may also find that sunglasses will help you see better as the sunlight and reflection from snow can be very blinding. • If you fall forward, try to avoid using your arms to break your fall, instead roll onto your thigh, then hip or shoulder. • If your feet go out from under you, try to bend your back and head forward so you won't slam your head on the footpath." SAAPLG member Seamus O'Reilly, A&E Consultant at Craigavon Hospital said: "During the present cold spell we have seen a marked increase in falls especially among the elderly. Common fractures are to the wrist, ankle, hips and ribs. The impact of these on the patient can be devastating with risk of other complications and on occasions a risk of deterioration of their general health. Elderly patients can also lose confidence with loss of independence. Younger patients also risk serious injuries with time off work and loss of earnings."
Further information
For press enquiries contact: Shirlie Murtagh, Acting PR Manager on Tel: 028 3741 4531 or 07792947733.
Notes to the editor
The Southern Area Accident Prevention Liaison Group was set up to help prevent injuries in the home and workplace in the Southern area of Northern Ireland. Agencies involved in SAAPLG are: • The Public Health Agency • The Southern Health and Social Care Trust • Northern Ireland Fire and Rescue Service • Police Service of Northern Ireland - Crime Prevention Unit and Community Safety and Traffic Control Unit • Southern Group Environmental Health Committee • RoSPA