Kids learn to stay sun safe this summer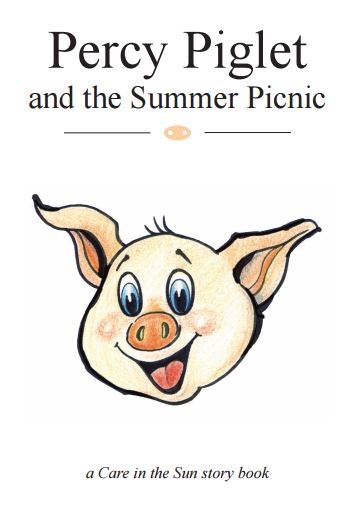 The Public Health Agency (PHA) and Cancer Focus Northern Ireland have developed a short video, 'Percy Piglet and the Summer', to educate young children about how to take care in the sun.
Using puppets, the video is a fun tool for parents, nurseries and play groups to engage with children age 3-6 years on sun protection. The video, accompanied by a colourful book, is aimed at young children and early years groups and is available at https://careinthesun.org/resources/video/
Dr Miriam McCarthy, Consultant in Public Health Medicine at the PHA, said: "Despite our unpredictable climate, skin cancer rates in Northern Ireland continue to rise and sun safety is an important health message for us all, especially children.
"Being active and having fun outside is good for health but the sun can cause permanent damage to children's delicate skin. One episode of sunburn, especially in childhood, doubles the lifetime risk of malignant melanoma, the most serious form of skin cancer."
Children who learn good sun protection habits are more likely to continue taking care in the sun as they grow older, contributing to a healthy lifestyle in later years.

Marbeth Ferguson, Skin Cancer Prevention Co-ordinator at Cancer Focus NI, said: "Percy Piglet and the Summer Picnic is a light-hearted film but with an important underlying message.
"Percy and his friends provide a fun and interactive session for the children, raising awareness of the harm of sunburn and how we can protect our skin.
"They learn how to keep their skin healthy by playing in the shade between 11am and 3pm, covering up with a t-shirt, sunglasses and hat, and applying high protection sunscreen to exposed skin."
To find out more about the Percy Piglet and the Summer Picnic film and book, call Cancer Focus NI on 028 9068 0730 or visit http://www.cancerfocusni.org
For further information about taking care in the sun visit www.careinthesun.org. If you are concerned about skin cancer you can also call the Cancer Focus NI free information and support Nurseline on 0800 783 3339 or email one of the charity's nurses on nurseline@cancerfocusni.org