Tasty recipes for National BBQ Week
This week (29 May-4 June) is National BBQ Week and the Public Health Agency (PHA) has come up with 12 tasty BBQ recipe ideas that are also a little bit kinder to the waistline! Recipes for all the tasty dishes below can be found on the PHA's website www.choosetolivebetter.com
1. Chicken skewers with vegetables
A classic for the BBQ made with an extra kick from a marinade of teriyaki sauce, garlic, chilli, lime and honey.

2. Steak burger with homemade chips
A BBQ staple, the beef burger is a bit hit, and this burger, made with lean mince steak, wholemeal bun and served with homemade chips is healthier when it's homemade.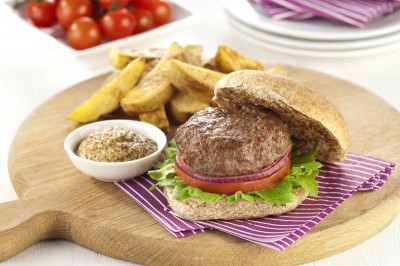 3. Chicken tikka drumsticks
Healthier doesn't mean less flavour as you'll find with these chicken tikka drumsticks made with fat-free natural yogurt, tikka curry powder, chilli powder, coriander, mint and lime juice! Marinade overnight to maximise the flavour!
4. Chinese pork chops
Low-salt soy sauce and a hint of honey and mild chilli sauce give pork chops an oriental twist. Serve with salad and crusty bread.
5. Greek lamb skewers
Don't forget the mint sauce to serve with these lamb skewers. Blended with olive oil, garlic, black pepper and chilli, and served with a salad of feta cheese, tomatoes, black olives and balsamic dressing, it'll bring a taste of the Mediterranean to your BBQ.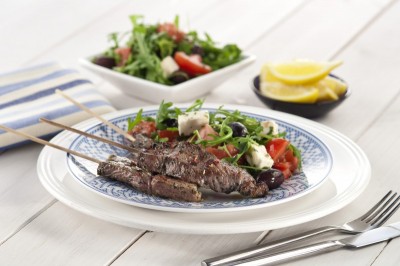 6. Grilled lamb steaks
Grilling lamb on the BBQ gives it a great flavour and trimming the fat of these lamb leg steaks makes it healthier too.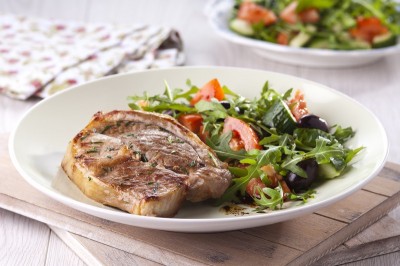 7. Turkey and cranberry sliders
Turkey is a lean and tasty meat, so why not make some mini sliders using low-fat minced turkey thigh meat
8. Lamb kebabs with couscous salad and crusty bread
Made with extra lean lamb mince and served with couscous, this quick and easy recipe is handy to throw together before any BBQ.
9. Mango salad
You'll need a lively summer salad to go with all the mains and there's none better than this mango salad. It'll go great with the turkey sliders and chicken drumsticks.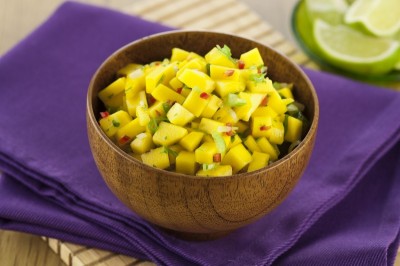 10. Sweet chili cubes
A delectable side dish everyone will love with chilli sauce and crème fraiche
11. Berry Smoothie
You'll need something to wash down all the tasty treats of the BBQ, so give our berry smoothie a go. Five minutes to make and blends strawberries, raspberries, banana, natural yogurt and milk.
12. Grilled peaches and frozen mango yogurt
Peaches at a BBQ? Yes! A tasty dessert to serve up al fresco with delicious and healthy frozen mango yogurt.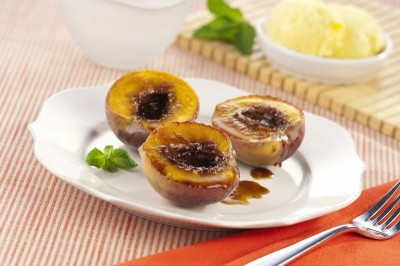 Recipes for all the tasty dishes below can be found on the PHA's website www.choosetolivebetter.com