Northern Ireland Cervical Screening programme - Annual report and statistical bulletin 2009-2010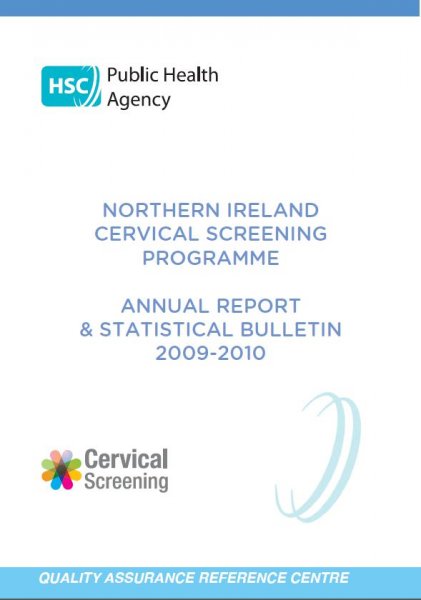 This report refers to the period 2009/2010.
During the reporting period, eligible women in Northern Ireland, aged 20-64, were invited for cervical screening every five years. The aim of the programme is to detect abnormalities in cervical cells that could, if left untreated, develop into cancer.
The screening programme consists of three main operational elements:
Call and recall
Cervical cytology
Colposcopy
Details
Target group
General public and healthcare professionals