E. coli O157 – Update 23 Oct 2012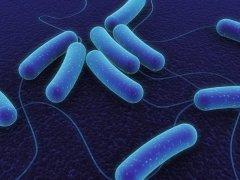 The Public Health Agency (PHA) and Environmental Health Officers from Belfast City Council are continuing to investigate an outbreak of Escherichia coli (E. coli) O157 linked to Flicks restaurant in Cityside Mall, 100-150 York Street, Belfast.
Dr Carolyn Harper, Director of Public Health, PHA, said: "The PHA has activated a full public health response to this outbreak and the situation is being managed and monitored very closely.
"We continue to meet daily with colleagues at Belfast City Council to share information and results and are working with the Council and Food Standards Agency to ensure this investigation progresses steadily. We are also liaising with the Health Protection Agency regarding typing and other specialist advice.
"This is a complex, evolving and detailed investigation and all aspects of the outbreak are being examined thoroughly. As such, it would not be appropriate to comment at this stage on any potential cause of the outbreak, but as with all outbreaks, a full report will be made publicly available when the investigation and analysis is complete.
"It is not always possible to identify a specific source in outbreaks as the mechanism of contamination of food may have been short term and corrected in subsequent cleaning, food hygiene practice, or normal disposal of food.
"What we can say at this stage is that the information to date suggests no wider risk to the public from E coli 0157 as regards this outbreak, and the restaurant remains closed. However, it is important that everyone helps to prevent the spread of E. coli and washes their hands after using the toilet and before eating or preparing food. People with vomiting or diarrhoea should remain at home and not prepare food – this is good advice at all times, not just when there is an outbreak."
There are various types of E.coli O157 and the PHA has confirmed that the type of E. coli O157 in cases in October is different from the type found in August cases associated with the same restaurant. These results are from a first phase of typing tests which showed the cases in August to be Type 8. The confirmed cases in October are Type 54.
The four cases of E. coli O157 in August which were linked to this restaurant were investigated thoroughly at the time. All tests on the restaurant were negative. In addition, further environmental health inspections were conducted, all of which were satisfactory, and enhanced surveillance to monitor for cases was also put in place. The current cases came to light through that enhanced monitoring.
Furthermore, there were no cases of E. coli associated with Flicks restaurant in the six week period between the end of August and 9 October.
When a possible case was notified on 9 October, PHA and Environmental Health Officers again responded immediately and took all necessary steps. This resulted in the voluntary closure of the restaurant; if the restaurant had not closed voluntarily, it would have been required to close.
As of 3pm on Tuesday 23 October 2012, there were 119 confirmed cases and 163 probable cases. The increase in confirmed cases over recent days is not unexpected and is as a result of probable cases becoming confirmed following testing. The number of probable cases is levelling off as fewer new reports are coming forward.
The management of Flicks are cooperating with the investigation.
The PHA has advised that anyone who ate at Flicks restaurant since 24 September and has symptoms of diarrhoea (especially bloody diarrhoea) and/or abdominal pain should contact their GP urgently for medical advice. 
Dr Harper explained: "Escherichia coli bacteria are commonly found in the intestines of humans and animals. There are many different types of E. coli, and while some live in the intestine quite harmlessly, others may cause a variety of diseases. The bacterium is found in faeces and can survive in the environment.
"Symptoms caused by E. coli O157 can include diarrhoea, which can range from mild to profuse watery or bloody diarrhoea, tummy cramps, nausea or vomiting."
Further information
For media enquiries, contact PHA Communications on 028 9055 3663
Notes to the editor
Regular updates will continue until further notice. The next update will be issued tomorrow afternoon.
Information on E. coli O157:http://www.publichealth.hscni.net/ecoli-O157
For further information, the PHA leaflet Preventing food poisoning at home and in healthcare settings at: http://www.publichealth.hscni.net/publications/preventing-food-poisoning-home-and-healthcare-settings-0
The PHA and Belfast City Council are also working with the Food Standards Agency (FSA) on investigating this incident. The FSA is the central authority for food safety and is a food regulator: http://www.food.gov.uk
Examples of previous major E. coli outbreaks elsewhere in the UK:
During August and September 2009 there was an outbreak of E. coli O157 among visitors to Godstone Farm in Surrey, England. 93 people were affected.
In September 2005 there was an outbreak of E. coli O157 in Wales, with more than 150 cases, most of whom were children.
In 1996, there was an E. coli O157 outbreak linked to a butcher's in Lanarkshire, Scotland, which resulted in over 300 cases.