Advice on car sharing (English and translations)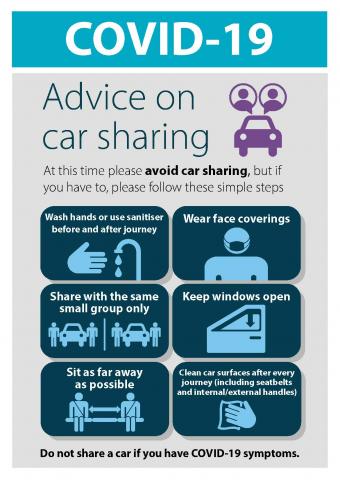 This flyer for the public advises people to avoid car sharing during COVID-19 but shows the steps to follow to reduce the spread of the virus if you can't avoid car sharing.
Translations are available to download below. Other languages may be available upon request by contacting us. Please note that the translations are of a previous version of the leaflet and that advice on self-isolation has changed for some close contacts - see here for more information.
If you need information in a language that is not yet available here, you can use the Browsealoud facility on this website. This option can translate and/or read aloud over 90 other languages. The full list of languages available is here and instructions for how to use the Browsealoud option are available to download here.
Details
Target group
General public