Advice on safer shopping during COVID-19 booklet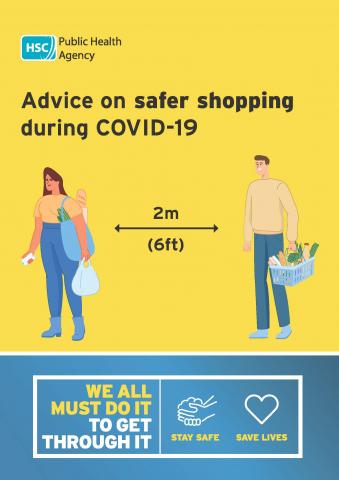 This booklet for the public gives advice on how to shop more safely during the COVID-19 pandemic in order to protect yourself and others and help prevent the virus spreading. It includes a meal planner and shopping list to help you manage your shopping.

Guidance for testing and tracing for COVID-19 has changed since publication, see Coronavirus (COVID-19): testing | nidirect for details.
Details
Format
A4, 6pp booklet, PDF only
Target group
General public