Are you 16 or 17? Your guide to a second dose of COVID-19 vaccine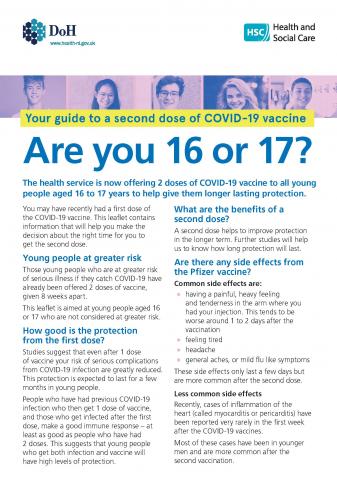 Young people aged 16 and 17 are now being offered a second dose of the COVID-19 vaccine, 12 weeks after their first. This PDF contains information about the time of the second dose, the benefits and potential side effects.
A large print accessible version of this leaflet is available below as a Word document as well as translations in 17 languages.
Details
Format
A5 2 pages PDF only
Target group
Young people aged 16-17 who have received their first dose of vaccine