Cervical screening: your results explained (English and 11 translations)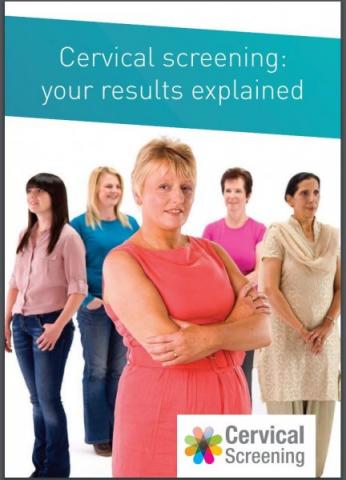 This leaflet is no longer current. It explains the results of the cervical screening test and outlines the next steps for those who may need a colposcopy. This information has now been incorporated into the latest version of Cervical screening: it's best to take the test, available here; however, this page will remain available until translations of the new leaflet have been completed.
*Please note (updated 04 April 2023)*
Temporary changes to the way cervical screening samples are processed in the laboratory have been introduced from March 2023. This is to manage the current delays and to help ensure that patients with abnormal cell changes can be identified as early as possible. There are no changes to the clinical procedure for taking a sample.
For more information see the cervical screening page here: https://www.publichealth.hscni.net/directorate-public-health/service-development-and-screening/cervical-cancer-screening
Details
Format
A5, 6 pages, booklet
Target group
Women aged 25-64