COVID-19 (Coronavirus) poster for pharmacies and translations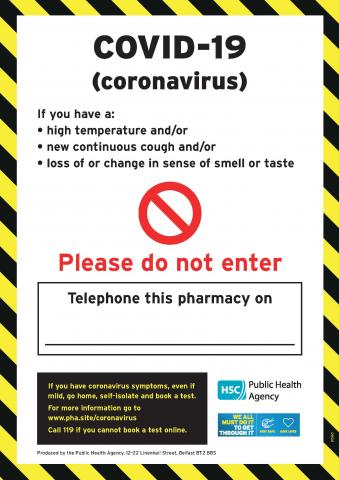 Poster for pharmacies alerting people not to enter if they have the symptoms of COVID-19.
These posters have been translated into 11 languages. Please note these translations are based on previous version.
Other languages may be available upon request by contacting us.
If you need information in a language that is not yet available here, you can use the Browsealoud facility on this website. This option can translate and/or read aloud over 90 other languages. The full list of languages available is here and instructions for how to use the Browsealoud option are available to download here.
Details
Format
A4 poster, PDF only