Minimum nutritional standards for catering in health and social care for staff and visitors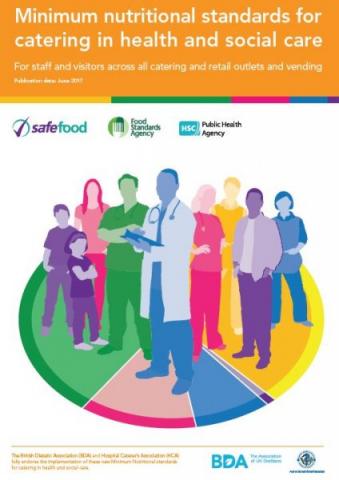 New nutritional standards have been introduced which are designed to make the food on offer for staff and visitors in hospital restaurants and cafés healthier.
Settings such as restaurants, coffee shops and workplace canteens, including those in in the health service, can impact on the quality of the food we eat and how much we eat through the food choices they offer.
The Public Health Agency (PHA), Food Standards Agency (FSA), and safefood have jointly produced the attached minimum nutritional standards, so that healthier food choices are in place for staff and visitors in health and social care settings, as well as private retail and vending machines.
Details
Target group
Health Professionals