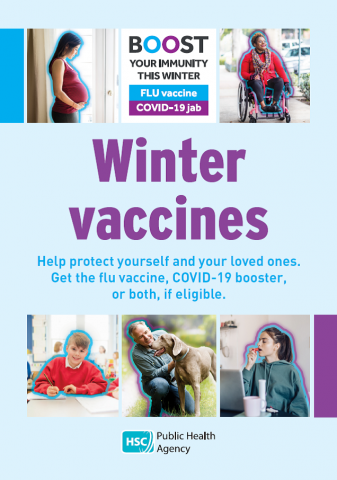 This information booklet highlights the importance of the seasonal flu vaccine and the COVID-19 booster vaccine for those who are eligible. It supports the Public Health Agency's 'Boost your immunity this winter' public information campaign. The booklet is available throughout December 2021 and January 2022 from community pharmacies across Northern Ireland that participate in the Living Well service.
The Living Well service, offered in over 500 pharmacies across Northern Ireland, provides information and advice on public health issues.
Eligibility for the COVID-19 booster has expanded since print of the Winter vaccines booklet – see the 'COVID-19 booster vaccination' section on nidirect.gov.uk/covid-vaccine for the latest information.
Details
Target group
General public