Electric Blanket Testing roadshows in your area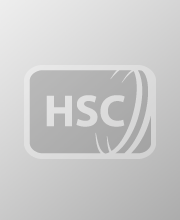 A series of free 'Electric Blanket Testing' roadshows are being held
across the Southern area.
Electric blankets cause over 800 fires in the UK each year, with nearly 20 deaths and 200 injuries. Most of the casualties are people aged over 60 years.
The next roadshow in your area will take place on:
Tuesday, 26th January 2010
in
Mourneview Community Centre, Lurgan
The aim of the roadshows is to reduce the number of injuries and deaths caused by faulty and misused electric blankets.
Mary Black from the Public Health Agency explains: "Last year, 365 blankets were tested following a series of 'Electric Blanket Testing' roadshows.
"205 blankets (57%) failed the safety test carried out by an electrical engineer. It is because of these shocking results that we have organised a further series of roadshows this year. These sessions will provide free safety checks on electric blankets and give members of the public tips on their correct use."
Nina Daly, from the Promoting Wellbeing Team of the Southern Health and Social Care Trust (SHSCT) says: "Injuries and fires often happen because people do not use or store their electric blankets properly, do not replace them or never have them serviced. People are often unaware when blankets have become worn or damaged and it is advised that electric blankets be checked at least every three years," she said.
During three roadshows that have taken place recently across the Southern area, 98 blankets were tested and 59 (60%) of these failed.
Participants whose blankets fail the safety test will be given a £15.00 voucher towards buying a new one and will be able to ask for advice on home safety and general wellbeing issues from representatives attending on the day. Participants will also receive a free energy efficiency light bulb.
Mary Black concluded: "I would urge all those who use electric blankets to come along to the roadshows and have their blankets checked professionally and for those whose blankets are more than 10 years old to have them replaced immediately. Just because it's working doesn't mean it's safe."
If you would like to have your electric blanket tested, please book an appointment in advance of the roadshow by contacting Rebekah Vanscoy, Promoting Wellbeing Team, Brownlow Health Centre on Tel: (028)3834 4973.
The roadshows will run between 10.00am and 4.00pm and refreshments will be provided. It is advisable to book an appointment to avoid a lengthy wait.
Further information
For further information on the Electric Blanket Testing days contact Nina Daly, on (028) 3834 4973.
Notes to the editor
Notes to the Editor
Electric Blanket Testing days are run in partnership with a range of organisations across the five district council areas of Armagh, Banbridge, Craigavon, Dungannon and South Tyrone and Newry and Mourne:
• Local Councils (Environmental Health Officers and Home Safety Officers);
• Home Accident Prevention Groups (Armagh, Craigavon and Banbridge, Dungannon and Newry and Mourne);
• Southern Investing for Health Partnership;
• Newry and Mourne Senior Citizens Consortium;
• Newry and Mourne Volunteer Centre;
• Northern Ireland Fire and Rescue Service;
• South Down Family Health Initiative;
• PSNI;
• Help the Aged; and
• Access to Benefits.