Our board of directors is made up of a Non-Executive Chair, the Chief Executive, seven Non-Executive Directors, and three Executive Directors. Executive Directors are employees of the PHA. The PHA board Register of interests is available here
Chair and Chief Executive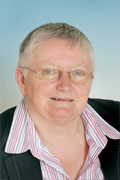 Mary McMahon
Chair
Mary McMahon is a self-employed Social Policy Researcher. She was previously Coordinator with the Belfast Traveller Support Group and is a member of Amnesty International (Mid-Down branch), the Committee on the Administration of Justice, and the United Nations Children's Fund (UNICEF). She is a Belfast Harbour Commissioner.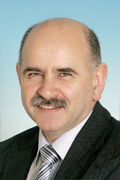 Dr Eddie Rooney
Chief Executive
Dr Eddie Rooney is Chief Executive of the Public Health Agency. The Agency was established in 2009 to protect and improve health and social wellbeing and reduce health inequalities. Prior to joining the Public Health Agency, Dr Rooney served as Equality Director at the Office for the First Minister and Deputy First Minister and as Deputy Secretary at the Department of Education from 2004-2008.
Non-Executive Directors
Billy Ashe
Billy Ashe has been a public representative from May 1997. He has served on the district policing partnership from its inception and was previously Chairman of an urban farm project for learning disabilities. He is currently coordinator of Carrickfergus Community Forum.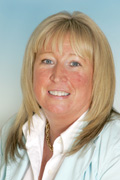 Julie Erskine
Julie Erskine is a member of the Northern Ireland Social Care Council and the Northern Ireland Local Government Officers' Superannuation Committee. She has worked in the healthcare service industry for over 25 years and held the position of Operations Director and Support Services Director with a Belfast-based private healthcare company.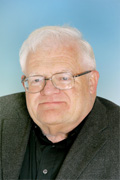 Dr Jeremy Harbison
Dr Harbison is a retired civil servant. He is a Pro Chancellor of the University of Ulster and a Trustee of the Community Foundation for Northern Ireland. He is Chair of the Northern Ireland Social Care Council and a Commissioner of the Northern Ireland Legal Services Commission.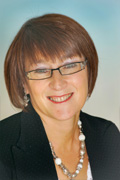 Miriam Karp
Miriam Karp is a member of the Northern Ireland Social Care Council, the Statutory Committee (conduct committee) of the Northern Ireland Pharmaceutical Society, the Social Care Institute Of Excellence (SCIE) Partners' Council, a council member of the Northern Ireland General Teaching Council, and a consultant for Arthritis Care UK and the National Cancer Screening Programme in Ireland.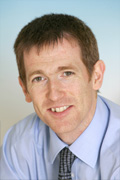 Thomas Mahaffy
Thomas Mahaffy is employed by UNISON as a Policy Officer with responsibility for partnerships, equality, human rights and social policy issues within Northern Ireland. He is a board member of the Northern Ireland Anti-Poverty Network and Human Rights Consortium.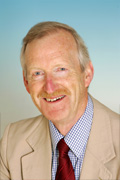 Ronnie Orr
Ronnie Orr worked as a Social Services Officer with DHSSPS until 2009. He is a member of the Independent Monitoring Board for Hydebank Wood Prison and Young Offenders Centre.
Paul Porter
Alderman Paul Porter was Mayor of Lisburn City Council from 2010-2011 and is an elected representative and member of Lisburn City Council. He is currently employed as Personal Assistant/Office Manager for Jonathan Craig MLA undertaking constituency case work, managing budgets and staff. He was formerly employed as a Nursing Auxiliary (Thompson House Hospital/Lagan Valley Hospital and Seymour Nursing Home) from 1994 to 2000. He will bring to his role on the PHA board his experience gained on Lisburn City Council over the past eleven years representing constituents on health issues.
Executive Directors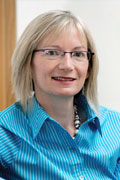 Dr Carolyn Harper
Executive Medical Director/Director of Public Health
Dr Harper was previously Deputy Chief Medical Officer in the DHSSPS. She trained in general practice before moving into public health and also worked as Director of Quality Improvement for the Quality Improvement Organisation in California.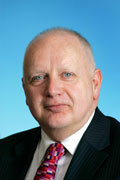 Edmond McClean
Director of Operations
Edmond McClean was previously Lead Director supporting the initial development of Belfast and East LCGs. From 1997 to 2007 he was Director of Strategic Planning and Commissioning with the Northern Health and Social Services Board. This role also involved leading equality and human rights functions, Investing for Health and Northern Neighbourhoods Health Action Zones initiatives.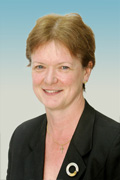 Mary Hinds
Director of Nursing and Allied Health Professionals
Mary Hinds was previously Director of the Royal College of Nursing (RCN) in Northern Ireland. Prior to joining the RCN, she was Director of Nursing at the Mater Hospital in Belfast.
Downloads