Our board of directors is made up of a Non-Executive Chair, the Chief Executive, six Non-Executive Directors, and three Executive Directors. Executive Directors are employees of the PHA. The PHA board Register of interests is available here
Chair and Chief Executive
Andrew Dougal
Chair
Andrew Dougal took up the position as Chair of the PHA on 01 June 2015. He was previously Chief Executive of Northern Ireland Chest Heart and Stroke from 1983 and prior to that worked for 10 years in Education. Over the last 25 years, he has been a Non-Executive Director of organisations spanning the private, public and voluntary sectors.
He is currently a Trustee and Chair of the HR Committee of the UK Health Forum. He is a former Trustee and Treasurer of the World Heart Federation and a former Chair of the Chartered Institute of Personnel and Development in Northern Ireland.
Dr Eddie Rooney
Chief Executive
Dr Eddie Rooney is Chief Executive of the PHA. Prior to joining the PHA, Dr Rooney served as Equality Director at the Office for the First Minister and Deputy First Minister and as Deputy Secretary at the Department of Education from 2004–2008.
Non-Executive Directors
Billy Ashe
Billy Ashe, Mayor of Carrickfergus Borough Council, has been a public representative from May 1997. He has served on the district policing partnership from its inception and was previously Chairman of an urban farm project for learning disabilities. He is currently coordinator of Carrickfergus Community Forum.
Brian Coulter

Brian has extensive experience in Health Regulation, having worked as Non-Executive Director of the General Optical Council and Human Tissue Authority. He is past Chair of the Regulation and Quality Improvement Authority, The Northern Ireland Federation of Housing Associations, Parkview Special School Governors and the Eastern Health and Social Services Council. He had a 23 year career in Health and Social Services followed by 18 years as Chief Executive of The Fold Group. His last employment was as Prisoner Ombudsman for Northern Ireland.
Leslie Drew

Les is employed by Northern Ireland Electricity as Head of Procurement and Supply Chain. During the past 36 years he has also held a number of other senior management posts including: NIE Financial Controller, Governance and Risk Manager, Regulation Officer and Technology Contract Manager. He was a Non-Executive Director of the former South and East Belfast HSS Trust where he was Chair of the Audit Committee. He also served as a member of the Belfast HSC Trust since its establishment on 1 April 2007. Mr Drew holds no other public appointments and has not engaged in any political activity in the last five years.
Julie Erskine
Julie was acting Chair from the start of December 2014 until the end of May 2015. She is a member of the Northern Ireland Social Care Council, the Northern Ireland Local Government Officers' Superannuation Committee and Chair of the Audit Committee for the Northern Ireland Commissioner for Children and Young People.
She is also a member of the Audit Committee for the Commissioner for Older People for Northern Ireland, a board member of the Probation Board for Northern Ireland and Panel Member of the Northern Ireland Medical and Dental Training Agency.
She worked in the healthcare service industry for over 25 years and held the position of Operations Director and Support Services Director within a Belfast-based private healthcare company.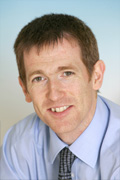 Thomas Mahaffy
Thomas Mahaffy is employed by UNISON as Policy Officer with responsibility for partnerships, equality, human rights and social policy issues within Northern Ireland. He is a board member of the Northern Ireland Anti-Poverty Network and Human Rights Consortium.
Paul Porter
Alderman Paul Porter was Mayor of Lisburn City Council from 2010 to 2011 and is an elected representative and member of Lisburn City Council. He is currently employed as personal assistant/office manager for Jonathan Craig MLA, undertaking constituency case work, managing budgets and staff. He was formerly employed as a nursing auxiliary (Thompson House Hospital/ Lagan Valley Hospital and Seymour Nursing Home) from 1994 to 2000. He will bring to his role on the PHA board his experience gained on Lisburn City Council over the past eleven years representing constituents on health issues.
Executive Directors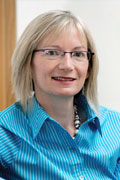 Dr Carolyn Harper
Executive Medical Director/Director of Public Health
Dr Harper is the PHA's Director of Public Health and Medical Director. She was previously Deputy Chief Medical Officer in the DHSSPS. She trained in general practice before moving into public health and also worked as Director of Quality Improvement for the Quality Improvement Organisation in California.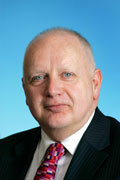 Edmond McClean
Director of Operations
Edmond McClean is the PHA's Director of Operations and heads the PHA's communications, governance, business planning and health intelligence functions. His background includes lead Director supporting the initial development of Belfast and East Local Commissioning Groups from 2007 to 2009 and from 1997 to 2007 he was Director of Strategic Planning and Commissioning with the Northern Health and Social Services Board.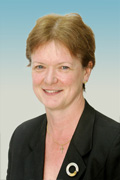 Mary Hinds
Director of Nursing and Allied Health Professionals
Mary Hinds is the PHA's Director of Nursing and Allied Health Professions.
She was previously Director of the Royal College of Nursing (RCN) in Northern Ireland. Prior to joining the RCN, she was Director of Nursing at the Mater Hospital in Belfast.
Downloads