Figures show Take Home Naloxone is saving lives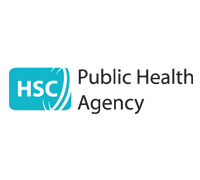 Figures published today by the Public Health Agency (PHA) have shown that in the five years since 'Take Home Naloxone' was introduced in Northern Ireland, the potentially life-saving medicine has been administered 112 times and has been successful in reversing an overdose on 98 occasions.
Naloxone is a medication designed to rapidly reverse opioid overdose. It can very quickly restore normal respiration to a person whose breathing has slowed or stopped as a result of overdosing with heroin or prescription opioid pain medications.
The programme, which was introduced in 2012 under the Department of Health's strategy to reduce the harm related to substance misuse in Northern Ireland, makes naloxone available as a harm-reduction method for those most at risk, and is funded by the PHA with support from the Health and Social Care Board (HSCB).
Victoria Creasy, Health and Social Wellbeing Improvement Senior Officer at the PHA, said: "While only a very small portion of the population here use heroin or other opiate type drugs, those people who do are at a high risk of illness or death. It is therefore important that we look at ways that we can reduce the danger that these people face.
The main risks for people who use heroin or other opioids are transmission of blood-borne viruses through sharing of injecting equipment, and accidental overdose.
Victoria continued: "Our priorities are to reduce these risks, through ensuring access to needle exchange services with trained staff, and providing access to naloxone. Addressing these priorities also provides opportunities for engagement with this hard-to-reach group, which can be used to support them into treatment.
"For the past five years, Take Home Naloxone has been available to anyone who is at risk of opiate overdose, through their local Trust Addiction Services or the Prison Service. By the end of March 2017, 1,250 packs had been supplied to those at risk.
"The PHA is aware of 112 occasions when the Take Home Naloxone had been used to reverse an overdose, and of these 98 were successful; that's 98 incidents when someone could have died but didn't thanks to naloxone being administered. For each successful overdose reversal, £244 was spent on medicine."
Kathryn Turner, Pharmacy Lead, at the HSCB said: "We will continue to develop and build on our harm reduction services at the same time as focusing on recovery in its broadest sense – supporting people on their journey to reduce their substance misuse-related harm."
Details on how to get Take Home Naloxone can be found on the PHA website at http://pha.site/naloxone to locate your nearest needle exchange scheme visit http://services.drugsandalcoholni.info/