Parents urged to vaccinate children with MMR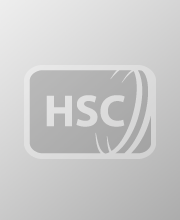 The Public Health Agency has today reported a small number of confirmed and suspected cases of measles amongst children and young people within the Craigavon area, Co Armagh.
Measles is an acute infection caused by a virus. It used to be very common in children, but is now rare because of the high levels of MMR (Mumps, Measles and Rubella) immunisation. Although most common in children, it can occur at any age. Measles is very infectious and is caught either through direct contact with an infected person, or through the air when the patient coughs or sneezes.
Measles starts with feeling generally unwell, irritable, runny nose, red eyes, and an increasing fever (high temperature). After about 4 days, a rash appears of flat red or brown blotches; this lasts for 4-7 days. The whole illness lasts for up to 14 days.
For most children, measles is just a very unpleasant illness, for a few it can have more serious complications, these can include pneumonia, encephalitis (inflammation of the brain) and even death. An outbreak in the Republic of Ireland in 2000 resulted in more than 1600 cases and 3 deaths.
Dr Richard Smithson, Consultant in Communicable Disease Control with the Agency said: "These reported cases are currently confined to the Craigavon area and those who have contracted the illness are recovering well at home."
Dr Smithson stressed the importance of vaccinating as many children and young people as possible: "It is vital that all children are immunised with the MMR vaccine at 15 months and get their second dose of MMR at their pre-school health check at 4 years of age. If your child has not received two doses of the vaccine you should contact your GP to arrange to have your child vaccinated. It is never too late to receive the vaccine and we would encourage children of all ages (at least until they have left school) to ensure that they have had two doses.
"In Northern Ireland we have had high uptake levels for MMR, which is why we have seen very few case of measles compared to both the rest of the UK and the Republic of Ireland. However, these cases remind us that there is no room for complacency," he said.
Dr Smithson continued: "It is important for our population to keep very high uptake levels of the MMR vaccine to prevent the spread of infection. I would like to reassure parents that the MMR vaccine is very safe and the most effective way to prevent measles, mumps and rubella infections."
"Parents who chose not to vaccinate their children are leaving them exposed to measles, mumps and rubella and all three of these diseases can have very serious complications," he said.
Signs and Symptoms of Measles
Around 9-11 days after being in contact with the measles infection, the following symptoms begin to appear:
• Cold-like symptoms, such as runny nose, watery eyes, swollen eyelids, and sneezing;
• Red eyes and sensitivity to light;
• A mild to severe temperature, which may peak over 40.6C (105F) for several days. Temperature may fall after several days, but may go up again when the rash appears;
• Tiny greyish-white spots (called Koplik's spots) in the mouth and throat;
• Tiredness, irritability and general lack of energy;
• Aches and pains;
• Poor appetite;
• Dry cough;
• Red-brown spotty rash that appears 3-4 days after first symptoms, and lasts for up to eight days. The spots usually start behind the ears, spread around the head and neck, and after 2-3 days spread to the legs and the rest of the body. The spots start small but quickly get bigger and often join up together. Similar looking rashes may be mistaken for measles, but measles has a range of symptoms, not just a rash.
Most childhood rashes are not measles but you should consult your GP without delay if:
• you suspect it is measles;
• symptoms worsen;
• temperature increases to above 38°C;
• temperature stays high after other symptoms have gone.
Further information
For further information contact Shirlie Murtagh, Acting PR Manager, HSC Board on (028) 3741 4531 or 07792947733.