Smokers supported in kicking the habit this New Year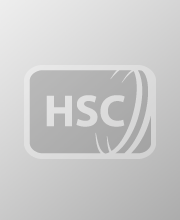 The Public Health Agency is encouraging smokers to use the free smoking cessation services this New Year to kick their habit for good.
Many people see the New Year as an opportunity to change something about their lives that they are not happy with and a chance to make a fresh start, often this is something relating to improving their health.
Gerry Bleakney, Lead for Tobacco Control in the Public Health Agency, said: "We know that the majority of smokers want to give up. We also know that you're four times more likely to quit if you plan ahead and use specialist smoking cessation services and nicotine replacement therapies.
"We have been very encouraged by the number of smokers using the services and successfully quitting over the past year. During 2008-2009 over 20,000 people used the services, with half of those successfully quitting after four weeks. Those people will feel the benefits of quitting immediately – benefits to their health and their pockets."
"We want to remind people at this time that help is available. They can get information on stopping smoking and details of the nearest local free specialist service by calling the Smokers' Helpline on Tel: 0800 85 85 85 or logging on to: www.want2stop.info"
Smoking is the single greatest preventable cause of premature death and avoidable illness in Northern Ireland and a major cause of inequality in health experience between advantaged and disadvantaged people. Even life long smokers benefit from quitting.
The Public Health Agency has been working to improve access to smoking cessation services for workplaces and in particular, has funded a number of specialist posts to support manual workers and others with above average smoking rates.
Further information
For media enquiries contact:
The Public Health Agency Ormeau Avenue Unit Press Office on Tel: 028 9031 1611.
Notes to the editor
Notes to the Editors
There are 632 specialist service providers in Northern Ireland in GP surgeries, pharmacies, acute services and community and voluntary organisations.
During 2008-2009 - 21,272 people used the services with 10,787 (51%) successfully quitting at 4 weeks.
In Northern Ireland almost one in four (24%) of adults smoke