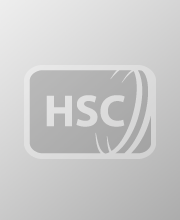 The Southern Investing for Health Partnership's (SIHP) Small Grants Programme has awarded funding to 41 local community groups across the Southern area.
The SHIPs (which is funded by the Public Health Agency) Small Grants Programme awards funding to community-based groups to encourage local activities which address the key targets in Investing for Health, i.e. poverty and disadvantage; neighbourhood and environment; education and life-skills and healthy choices.
One of the first groups to secure funding of £1000 is Drumgor Detached Youth Work Project.
The Project is based in the Brownlow area of Craigavon and provides young people aged between 10 – 18 years the opportunity to participate in a range of new and exciting social and physical activities.
Over an eight-week period, the young people joined with a group of older people from the local community to participate in a programme of dancing and trash fashion workshops encouraging them to become more physically active. The workshops included dance sessions such as the Cha Cha and Jive as well as the trash fashion workshops where the young people designed their own T shirts.
Barbara Trotter, Project Coordinator commented: "Thanks to the funding we received from SIHP we were able to run this programme. It is extremely popular with the young people and older people alike enabling them to get to know each other and build bridges across the generational divide."
Investing for Health Officer, Cathy Devlin added: "The SIHP is delighted to support this new and innovative intergenerational project. It provided the opportunity for the older people to share their skills with the younger generation, encouraging the young people to participate in exercise and become more physically active in a fun and exciting new way."
Other groups within the Craigavon and Banbridge area to secure funding this year were:-
• Allsorts Ladies Group
• Ashgrove Senior Citizens Club
• Copperfields Association of Patron Advocate & Carers
• Craigavon Intercultural Programme
• Craigavon Travellers Support Committee
• Down Armagh Rural Transport
• Drumbeg North and South Residents' Association
• Filipino Community Support Network
• Maghery GFC
• Manor Empowerment Committee
• Polish Women's Group
• Portadown Baptist Church
• Young at Heart Mens Club, Lurgan
You can log on to the Small Grants section of our website www.southernifh.com to see the full list of local community groups that have received funding.
Further information
For press enquiries contact: Elaine Hyde, PR Assistant on
Tel: 028 3741 4597