Gastrointestinal infections
Gastrointestinal infections
This page provides surveillance data on selected gastrointestinal diseases. For information on the symptoms, treatment and reporting of gastrointestinal illness please click here.
For a more detailed analysis of the main gastrointestinal diseases please see the latest annual report under the publications section below.
Downloaded files are provided in PDF format and require the installation of Adobe Acrobat or similar reader – note that Public Health Agency cannot be responsible for content on external websites.
Where incidence rates are quoted they are per 100,000 population with the population data taken from mid-year estimates published by the Northern Ireland Statistics and Research Agency.
An annual summary of the surveillance data for gastrointestinal disease as well as age specific rates in Northern Ireland for the past 10 years can be downloaded here.
Quarterly reports of selected gastrointestinal diseases 2018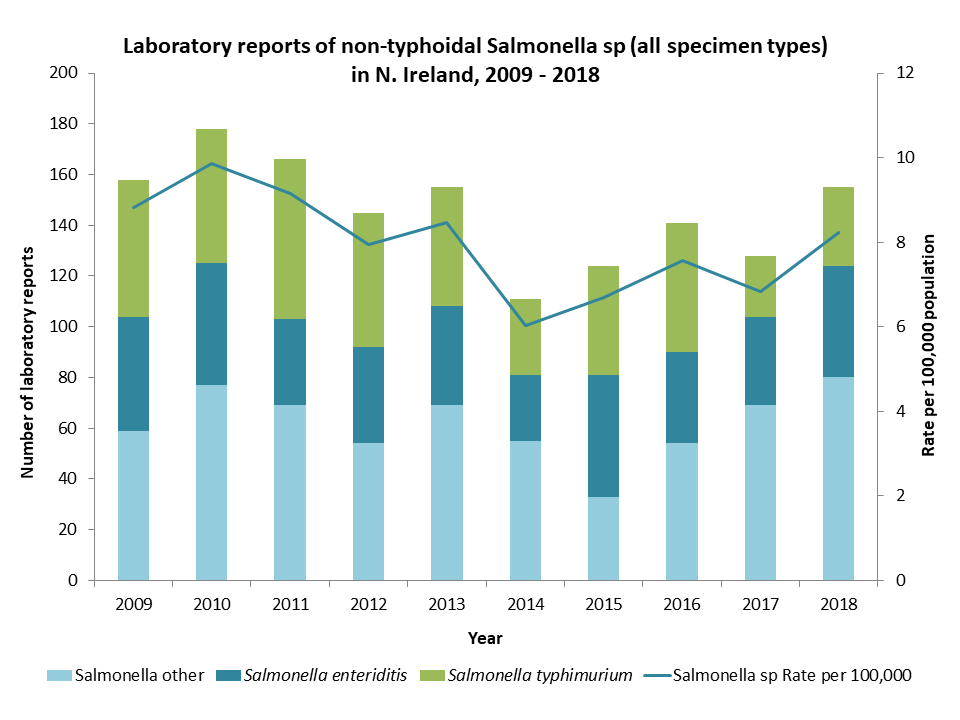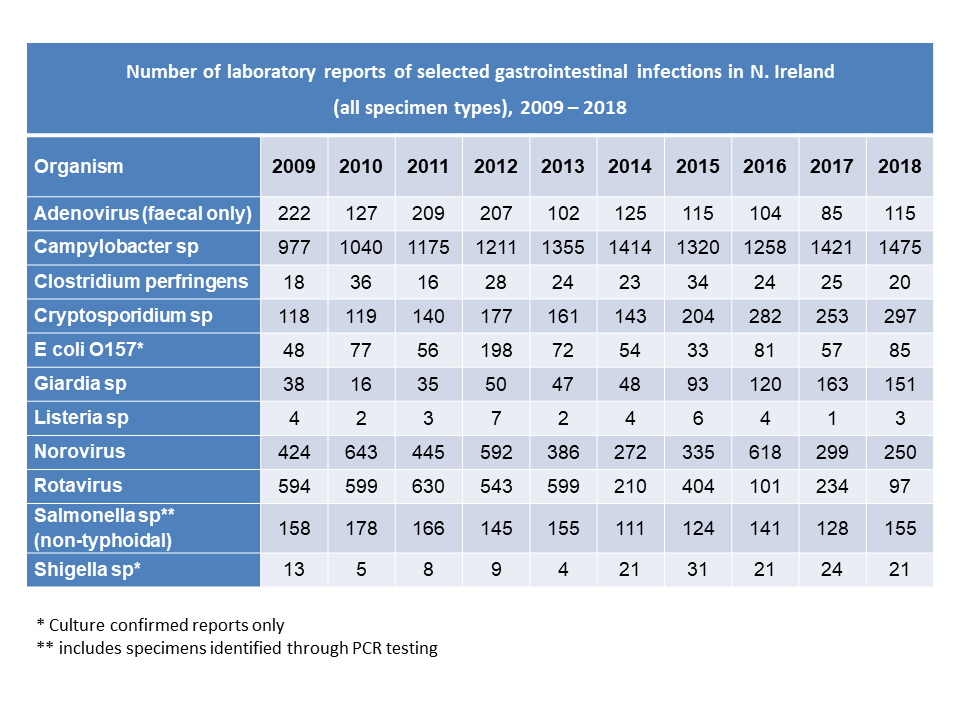 Publications
N Ireland Gastrointestinal Surveillance Report 2018.pdf
N Ireland Gastrointestinal Surveillance Report 2017.pdf
N Ireland Gastrointestinal Surveillance Report 2016.pdf
Gastrointestinal Infections Annual Surveillance Report 2015
Gastrointestinal Infections Annual Surveillance Report 2014
Gastrointestinal Infections Annual Surveillance Report 2013
Listeriosis in Northern Ireland, 2000-2012.pdf