'Taking the test could save your life'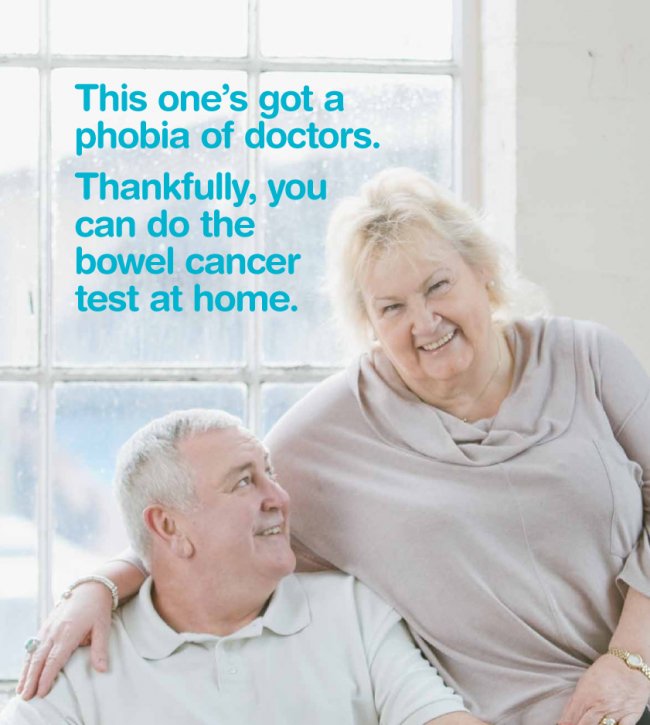 Bowel cancer is a significant cause of ill health and premature death. Over 1,000 people every year in Northern Ireland are diagnosed with the disease and over 400 will die.  Symptoms often develop late in the disease, leaving limited scope for treatment and potential cure.  If detected at a very early stage bowel cancer treatment can be 90% successful.
The bowel cancer screening programme, which allows early detection and treatment, significantly improves outcomes for those with the disease which will save approximately 60 lives a year. 
The programme was announced in April 2010 and implementation has been rolled out across Northern Ireland on a phased basis. As of January 2012 bowel screening is now in place across all Health and Social Care Trusts and from April 2014 will also be extended to the age of 74.
Bowel cancer screening is the third cancer based screening programme in Northern Ireland, following breast cancer and cervical cancer screening. It is the first cancer screening programme in Northern Ireland to include men.
The bowel cancer screening programme involves the use of a home testing kit to collect a sample of bowel motion. Completed tests kits are returned to a laboratory which looks for traces of blood in the sample. Blood indicates that further investigations, usually a colonoscopy, are required.
The Northern Ireland Bowel Cancer Screening Programme is supported by a comprehensive communications plan which encourages participation through an integrated programme of public relations; a mass multi-media campaign that includes television, radio and press.
For further information on bowel cancer screening please see:
Bowel cancer screening programme awareness campaign: Radio advertisement
Bowel cancer screening programme awareness campaign: Television advertisement
Bowel cancer screening: how to take the test
Bowel cancer screening: the repeat test
Bowel cancer screening: the next step