Our board of directors is made up of a Non-Executive Chair, the Chief Executive, seven Non-Executive Directors, and three Executive Directors. Executive Directors are employees of the PHA.
Register of interests
The PHA board Register of interests is available here.
Chair and Chief Executive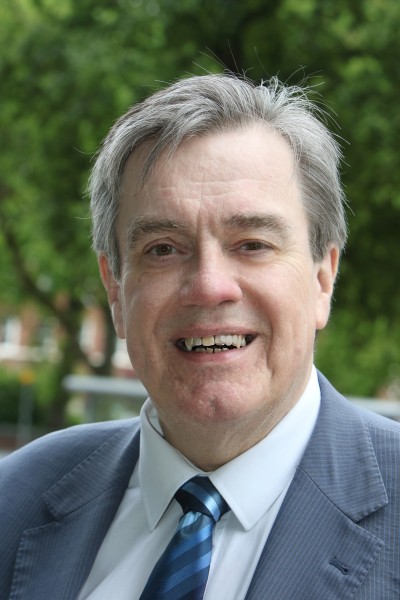 Andrew Dougal
Chair
Andrew Dougal took up the position as Chair of the PHA on 1 June 2015. He was previously Chief Executive of Northern Ireland Chest Heart and Stroke from 1983 and prior to that worked for 10 years in Education.
He is an alumnus of the Salzburg Seminar on Philantrophy and non-profit organisations (1986).  He participated in the Duke of Edinburgh UK Work Study Conference (1989) and in the Northern Ireland Leadership Challenge Programme (1990).  He was awarded the Paul Dudley White Fellowship to the American Heart Association (1997).
Over the last 35 years, he has been a Non-Executive Director of organisations spanning the private, public and voluntary sectors.  He is currently a Trustee and Chair of the HR Committee of the UK Health Forum. He is a former Trustee and Treasurer of the World Heart Federation and a former Chair of the Chartered Institute of Personnel and Development in Northern Ireland.  He is also a member of the Ulster Orchestra Foundation Board.
Aidan Dawson
Chief Executive 
Aidan was appointed Chief Executive of the Public Health Agency on 1 July 2021.
He comes with a career spanning over 30 years working in the Health Service and 3rd sector.
In 2016 Aidan was appointed as the Director of Specialist Hospitals & Women's Health in Belfast Health and Social Care Trust.  He was responsible for a diverse range of services including Royal Belfast Hospital for Sick children, Maternity Services, Gynecology Services, ENT, Trauma and Orthopaedics, Neuro Rehabilitation, Sexual and Reproductive health, Regional Disablement Services and the Dental Hospital.
In April 2019 he also assumed responsibility for Mental Health Services for adults and children across the Trust on an interim basis.  In 2020 the Mental Health role expanded to include the Mental Health Capacity Act Compliance.
Prior to this role Aidan was the Co-Director in the Trust for Trauma, Orthopaedics, and Rehabilitation Services.  His career has included roles working with The British Red Cross and Disability Action.
Non-Executive Directors
Phillip Brett
Alderman Phillip Brett entered Local Government in 2013, becoming the youngest Councillor to ever serve on Newtownabbey Borough Council. 
Following the reorganisation of Local Government in 2014, he has served as Group Leader of the Democratic Unionist party on Antrim and Newtownabbey Borough Council.
He has worked for the Democratic Unionist Party in both Belfast and London.
He is a former Board Member of the Northern Ireland Housing Executive.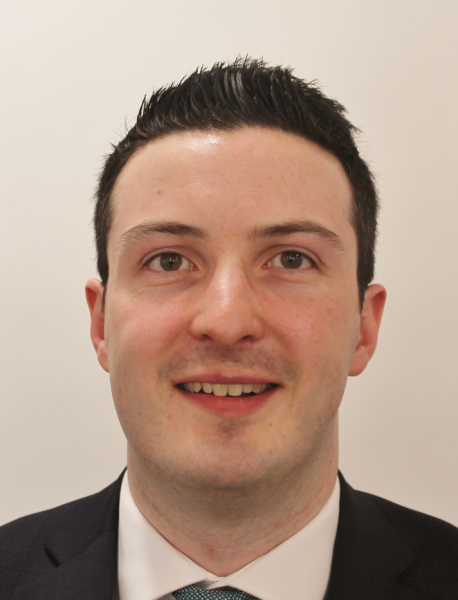 John Patrick Clayton
John Patrick Clayton is Policy Officer of the trade union, Unison. 
He has been appointed to the trade union member post on the PHA board.
He is a qualified barrister who has practised both at the Northern Ireland Bar and at the Bar in the Republic of Ireland.
He is a member of the Northern Ireland Committee of the Irish Congress of Trade Unions.  In 2020 he joined the Executive of the voluntary organisation NIACRO.
Anne Henderson
Anne Henderson commenced her career in the private sector, in the accountancy firms KPMG and BDO Stoy Hayward, and in the international media company Time Warner Inc. where she was based in London and Los Angeles. 
She has extensive public sector experience, including as vice-chair and acting Chair of the Northern Ireland Housing Executive, where she worked for 17 years.
Anne chaired the Parades Commission for Northern Ireland for 7 years, until 2020. She has held board positions in the International Fund for Ireland and its associated venture capital companies, and is a former member of the audit committee of Queens' University Belfast.   
Robert Irvine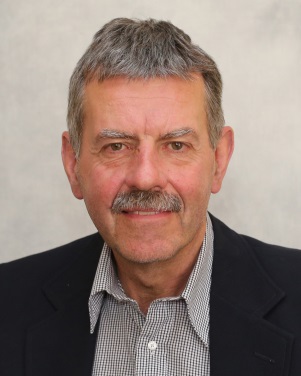 Mr Robert Irvine lives in County Fermanagh and has been a partner in R.J. Irvine, a quantity surveying and project management consultancy firm, since 1982.
He has been an elected local District Councillor since 2001 and currently sits as a member of Fermanagh and Omagh District Council. In his role as a Councillor, he sits on various committees, notably the Planning Committee and the Local Development Plan Steering Group of which he has been chair since 2015.
In the recent past he has been a member of the Western Local Commissioning Group, a committee of the Health and Social Care Board, the Western Education & Library Board and several school and college Boards of Governors. He currently is a Board member of the Northern Ireland Fire and Rescue Service.
Deepa Mann-Kler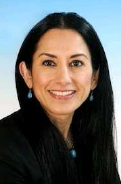 Deepa Mann-Kler is Non-Executive Director with Registers of Scotland; a Commissioner with the Equality Commission NI; Lay Member for Northern Ireland with the General Medical Council; Lay Member of the Professional Conduct Committee for the Pharmaceutical Society of Ireland; Independent Panel Member for Police Misconduct Hearings with the West Midlands Police and Crime Commissioner.
Deepa is also the Chief Executive of Neon and Visiting Professor for Immersive Futures with Ulster University, she specialises in use of immersive technologies for health. As a TEDx speaker and thought leader she regularly keynotes on the intersection of digital transformation, technical innovation, inclusion, ethics, bias, data and AI.
Deepa is a former Non-Executive Director with the South Eastern Health and Social Care Trust and an Independent Assessor with the Commissioner for Public Appointments NI.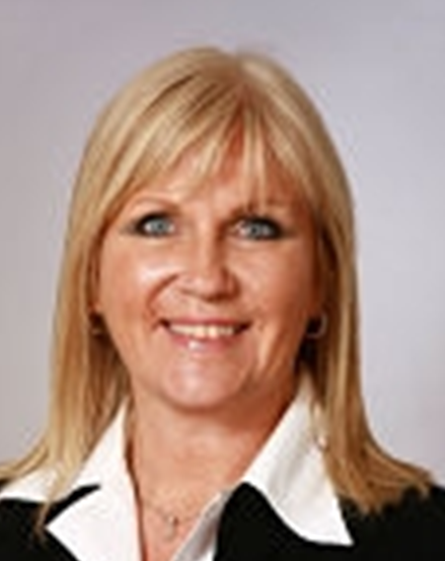 Professor Nichola Rooney
Professor Nichola Rooney has held senior posts in the Belfast Health and Social Care Trust as a psychologist.
She is a member of the judicial appointments Commission for Northern Ireland and chairs the children's heart charity Heartbeat.
Nichola is also chair of the Northern Ireland branch of the British Psychological Society.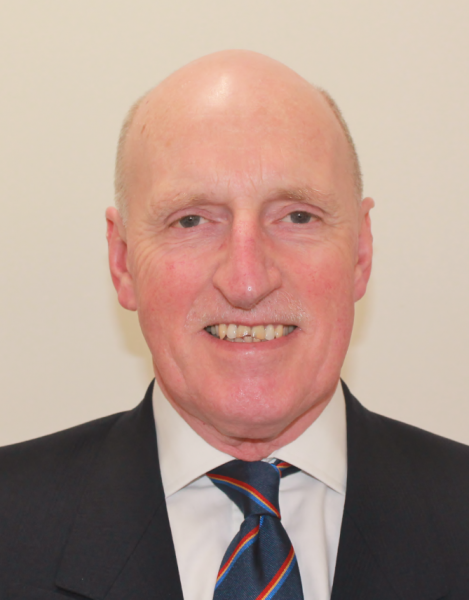 Joseph Stewart
Joseph Stewart has held a number of Board level positions in the public and private sectors in Northern Ireland having retired in 2016 as Director of Human Resources in PSNI, a post which he held from the inception of the service in 2001.
A graduate of Law from Queen's University Belfast, Joseph was a Director of the Engineering Employers' Federation until 1990 and a Director in Harland and Wolff between 1990 and 1995. He was Vice Chairman of the Police Authority from 1989 to 1994 and Chief Executive from 1995 to 2001.
Joseph is Chair of the PHA's Governace and Audit Committee and in February 2021 was appointed Non-Executive Director and Chair of the Audit Risk and Assurance Committee of the Livestock and Meat Commission Northern Ireland.
Joseph received an OBE in the Queen's Birthday Honours List in 1994.
Executive Directors
Dr. Stephen Bergin
Dr. Stephen Bergin is the Interim Director of Public Health.
Dr. Bergin graduated in Medicine from QUB in 1990. After a period of post-graduate general medical training, he trained in Public Health, between 1993-1998, in the N.E. England public health training scheme. In 1998, he was appointed to the post of consultant in public health medicine with the former Southern Health and Social Board. He continued service in this position, with RPA, from 2009 until 2017. In November 2017, he commenced duties as Assistant Director of Public Health, initially within the Service Development division of the directorate, before taking up responsibility for the Population Screening division in February 2018.
In December 2019, he commenced duties as Deputy Director of Public Health. He assumed the role of interim Director of Public Health in November 2020. He has been on the GMC specialist register (public health) since 1998.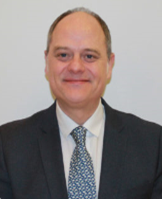 Rodney Morton
Rodney Morton took up post as Director of Nursing and Allied Health Professionals in January 2020. Previously, Rodney was responsible for co-leading the development of 10-15 year road map for Nursing and Midwifery in Northern Ireland, along with providing professional advice on mental health, learning disability and older people nursing services. In addition, Rodney held policy responsibility for Personal and Public Involvement and led the development of a new Co-Production Framework for the Northern Ireland Health and Social Care Sector.
Rodney has over 34 years' experience in a range of practice, managerial and leadership roles in CAMHS, autism, adult mental health, addictions, psychological therapies, older people, public mental health and Primary Care Services.
Rodney also led the development of the regional 'You in Mind' Mental Health Care Pathways Programme, Regional Mental Health and Psychological Therapies Training Programme for Northern Ireland. Rodney is also an improvement science enthusiast and has been promoting and building quality improvement capability across the Nursing and AHP Services.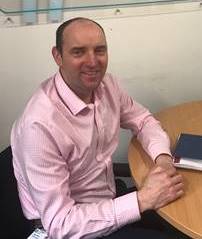 Stephen Wilson
Stephen Wilson was appointed as Interim Director of Operations in December 2020 having previously worked since 2009 as Assistant Director (Operations) with responsibility for leading Communications and Health Intelligence.
Stephen has extensive experience across a wide range of disciplines including strategic planning, operational management, communications, policy development and project management. His qualifications include a BSc (Hons), MSc (Management) and post-grad in Corporate Governance.
Following graduation Stephen worked in local government in Scotland leading on competitive tendering programmes before returning to Northern Ireland to work with the Sports Council for Northern Ireland and more recently the Health Promotion Agency where he worked as Senior Planning Manager and subsequently as Interim Director of Corporate Services until transferring in 2009 to the PHA under RPA.