Diabetic Eye Screening Programme (also known as Diabetic Retinopathy Screening)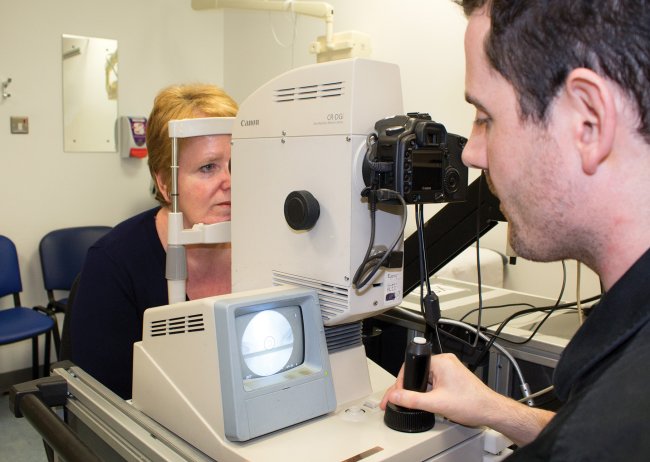 Temporary pause of some population screening programmes
Some population screening programmes in Northern Ireland have been paused for the time being. This decision has been made, in agreement with the Health Minister, so that Health and Social Care (HSC) staff and resources can be redeployed in response to COVID-19 and to reduce the risk of exposure to the corona virus for the public and HSC staff.
This position will be kept under review, but is likely to last for up to 3 months in the first instance.
The following screening programmes are now paused:
Abdominal Aortic Aneurysm screening and surveillance monitoring;

Routine breast screening;

Bowel cancer screening;

Routine cervical screening; and

Routine diabetic eye screening

and surveillance monitoring.
Screening will continue to be offered to people who require:
Higher risk breast screening.  Although all eligible women will be being screened at the higher risk screening unit in Antrim Area Hospital (previously women who required mammography only were able to have their screening at their local breast screening unit).

Diabetic eye screening

for pregnant women (sight saving laser treatments and urgent intravitreal injections will continue to be provided)

Antenatal infections screening.

Newborn blood spot screening.

Newborn hearing screening.  However, this programme will be focused on completing screening prior to discharge from maternity units only.

Tests for non-routine cervical screening (e.g. repeat tests requested by colposcopy or the laboratory).
___________________________________________________________________________________________________________________________

Diabetes is a common condition that affects approximately 4.7% of the population.
Around 87,000 people (and increasing) in Northern Ireland have been diagnosed with the condition. That's approximately 1 in every 22 people. 
Diabetic eye screening is currently offered every year to patients aged 12 years and over. The only exception is people who have no light perception in either eye.
The aim of screening is to reduce the possible complications of diabetic retinopathy, which can cause sight loss and blindness. It is among the most common causes of blindness in people of working age.
If retinopathy is identified early - for example through screening - and treated appropriately, sight loss can be prevented in the majority of people with diabetes.
The Diabetic Eye Screening Programme (DESP) Regional Centre is based in Forster Green Hospital, but screening is carried out across Northern Ireland at GP practices and static sites. 
Primary care practices have registers of patients with diabetes and this information is used to identify the people who need to be invited for screening. People eligible for screening will be invited at least once a year.
The appointment booking office is at Belfast Trust and can be contacted on 028 96 157600
Annual report
Northern Ireland Diabetic Eye Screening Annual Report 2016-2017
Further information