Flu activity remains at moderate levels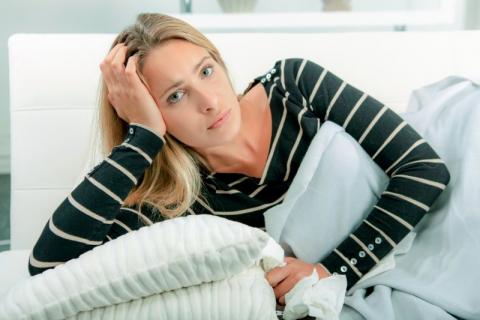 The latest data published by the Public Health Agency (PHA) show that flu activity decreased last week [15th January – 21st January 2018]. However activity still remains at moderate levels, so the PHA is reminding everyone of importance of hand hygiene and self-care when preventing and managing colds and flu.
Dr Jillian Johnston, Consultant at the PHA, said: "We may have seen a reduction in the prevalence of flu last week, but we shouldn't become complacent. The fact remains that people are still falling ill with flu, so we should all take steps to prevent its spread.
Colds and flus can be very similar, but flu tends to be more severe.
"Flu symptoms come on very quickly and can include a fever, aching body, chesty cough, headache, diarrhoea or nausea. When you have the flu you will feel exhausted and too unwell to carry on as normal. Cold symptoms affect mainly your nose and throat, it will make you feel unwell, but you're ok to carry on as normal.
"You can often treat the flu without seeing your GP and should begin to feel better in about a week."
Flu is very infectious and easily spread to other people via germs from coughs and sneezes, which can live on hands and surfaces for 24 hours.
The important thing to remember, whether it is a cold or flu, is that washing your hands regularly will help prevent flu and other winter viruses spreading.
If you do get the cold or flu:
Rest up
Drink plenty of fluids
Blow your nose – catch it, bin it, kill it.
Wash hands regularly
Clean hard surfaces (such as door handles) frequently using your usual cleaning product.
If you're feeling unwell, your local pharmacist can usually provide over-the-counter medication to help deal with your symptoms until your illness passes.
Dr Johnston added: "Getting the free flu vaccine can help protect you against flu. Everyone who is eligible to be vaccinated against flu should see it as a positive step in protecting their health and the health of others around them."
For most people flu will have resolved within a week – if not you should contact your GP. If you are in an at-risk group, you may be more susceptible to serious illness and should therefore contact your GP earlier if you have a high temperature or shortness of breath for advice.
For further information on how to help yourself stay well this winter visit www.nidirect.gov.uk/stay-well
Ends