Latest update on the volcanic ash plume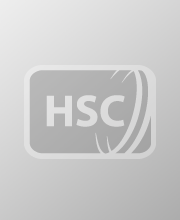 The Public Health Agency (PHA) believes Icelandic volcanic ash currently poses no threat to public health here.

When an Icelandic volcano erupted earlier this month staff from the PHA and partner agencies around the country began monitoring movement of the volcanic ash in the atmosphere and looking for any impacts on the health of people in the UK.

Data gathered so far from existing health surveillance systems has revealed that the number of people who have reported conditions, including respiratory symptoms, itchy eyes and sore throats, does not indicate that the volcanic plume has had a significant impact on public health. This is not unexpected as only small quantities of ash have been deposited on the UK. Because of that, and as the plume has largely dispersed away from the UK, scientists have today concluded that the ash currently poses no threat to public health in the UK.

Dr Lorraine Doherty, Assistant Director of Public Health, Health Protection, PHA, said: "We have been working in close partnership with health protection colleagues in Scotland, Wales and England and the Met Office to ensure that the public has been kept fully informed on the potential health risks posed by the volcanic ash. We now believe that there is currently no threat to public health."

The Public Health Agency Northern Ireland, Health Protection Agency, Health Protection Scotland, Public Health Wales and the Met Office will continue to monitor the situation and issue any further advice or updates as necessary.
Further information
Media enquiries
Contact the PHA Press Office on: 028 9031 1611.