PHA encourages pregnant women to get whooping cough vaccine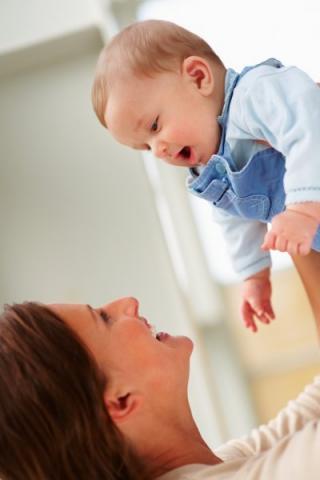 Following today's announcement by the Health Minister of a vaccination programme against whooping cough (also known as pertussis) for pregnant women in their third trimester, the Public Health Agency (PHA) has confirmed the details of the programme.
Dr Maureen McCartney, Consultant in Health Protection, PHA, said: "The PHA can confirm that the whooping cough vaccination programme has now begun, with all women who are 28 weeks pregnant or more being offered the vaccine. This will be coordinated through GPs, who will contact eligible women.
"We would ask expectant mothers to await notification from their GP to ensure the programme can be implemented efficiently and effectively across all areas. However, while these arrangements are being put in place, women who are already over 35 weeks pregnant may wish to contact their GPs directly to make an appointment to receive the vaccine.
"Whooping cough is a disease that can cause long bouts of coughing and choking, which can make it hard to breathe. It can be very serious for young children, and even fatal for babies under one year old.
"Newborn babies are likely to have little or no protection against whooping cough until they have been fully vaccinated themselves. The vaccination of pregnant mothers will help to protect children from birth until they are old enough to be vaccinated themselves, as antibodies passed from the pregnant mother to her unborn child should provide some protection to the baby in the first few weeks of life. Vaccination of babies is routinely given at two, three and four months of age, with a booster administered three years later.
"The vaccine which will be given to expectant mothers through this programme, called Repevax®, will also provide protection against diphtheria, tetanus and polio, in addition to whooping cough. There is no evidence to suggest that the use of this vaccine during pregnancy is unsafe for either the expectant mother or their unborn baby. The vaccine is not live and cannot cause whooping cough. There may be some mild side effects from this vaccination, such as swelling, redness or tenderness, although serious side effects are extremely rare."
For further information on whooping cough and the vaccination programme, please see the PHA guidance at www.publichealth.hscni.net/whooping-cough or ask your GP or midwife.
 Ends
Further information
Contact the PHA Communications on (028) 9055 3663