Why breastfeeding helps babies get off to a good start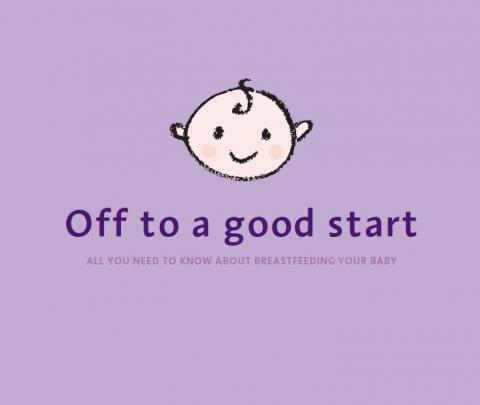 This World Breastfeeding Week (1-7 August) the Public Health Agency (PHA) is highlighting the health benefits of breastfeeding and its importance to both mum and baby.
More mothers in Northern Ireland are choosing to breastfeed, and more of them are continuing to do so after the first weeks and months following birth.
Mary Black, Assistant Director for Health and Social Wellbeing Improvement at the PHA, said: "Quite simply, mother's milk is the healthier choice for you and your baby. So when you decide to breastfeed, you're giving your baby a wonderful start in life.
"Any breastfeeding, even for a short time, is beneficial for you and your baby. Breastfeeding can help protect babies against a wide range of serious illnesses including gastroenteritis and respiratory infections in infancy as well as asthma, cardiovascular disease and diabetes in later life. Breastfeeding also helps to create a close bond between mother and child. We also know that breastfeeding can reduce the mother's risk of developing some cancers.
"Breastmilk contains at least 34 ingredients not found in infant formula and there's now a large amount of research that shows beyond doubt that breastfeeding benefits your baby in many ways, and the benefits last into childhood and beyond.
"The greatest benefits are to be gained by feeding your baby breastmilk and nothing else for the first six months of life, and then continuing to breastfeed after your baby starts taking solid food. But any period of breastfeeding at all, however short, will benefit you and your baby."
Support getting started for mums can be crucial and all maternity units in Northern Ireland have been designated as 'Baby Friendly' by the UNICEF UK Baby Friendly Initiative.
Northern Ireland was the first UK region to have all maternity units recognised by the UNICEF initiative, which sets the standards for maternity, neonatal, health visiting and Sure Start services to ensure evidence-based practice to promote and support breastfeeding, and to strengthen mother-baby and family relationships.
Maternity units and healthcare facilities are assessed by UNICEF and are designated 'Baby Friendly' once they achieve and maintain these standards.
Mary continued: "We work with colleagues across Health and Social Care to support mums even before their breastfeeding journey begins, as staff start the conversation about how to breastfeed successfully during pregnancy and provide support while in hospital after baby is born.
"There is also the successful 'Breastfeeding Peer Support' network, where generous mums, who have received training, give their time voluntarily to help support breastfeeding mums. Peer supporters are mums who have themselves breastfed or are breastfeeding and provide practical one-to-one support for any mum who needs help and encouragement if they have any issues."
To find out more about breastfeeding, the benefits and where to find support, visit www.breastfedbabies.org
Ends
Notes to editors:
The latest 'Children's Health in Northern Ireland' shows the latest breastfeeding prevalence data and can be found at

www.publichealth.hscni.net/directorates/operations/statistics

In 2016/17 almost 47% of live infants were breastfed (total/partial feeding) at discharge. Prevalence of breastfeeding at various stages during the first year of life is not yet available for 2016/17.

In 2015/16, at discharge from hospital, 45.4% of infants were breastfed (total and partial).

At primary visit (10-14 days old) 35.7% were being breastfed.

At six weeks – 28.4% were being breastfed.

At three months – 22.3% were being breastfed.

At six months – 14.5% were being breastfed.

At 12 months – 8.1% were being breastfed.

The World Health Organization and UNICEF recommendations on breastfeeding are as follows: initiation of breastfeeding within the first hour after the birth; exclusive breastfeeding for the first six months; and continued breastfeeding for two years or more, together with safe, nutritionally adequate, age appropriate, responsive complementary feeding starting in the sixth month.