School nursing service P1 and Y8 health reviews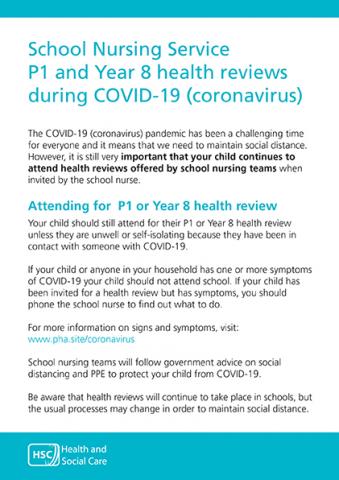 Please note the advice on self-isolation for some close contacts has changed since publication date. Please see here for more information.
This flyer explains how the School nursing service will continue to provide health reviews for children in P1 of primary school and Year 8 of secondary school during the COVID-19 pandemic.
Details
Target group
P1 and Y8 school children and parents