'Keep Warm' packs for vulnerable groups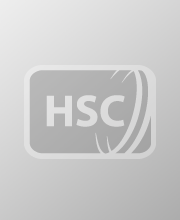 Vulnerable people across Northern Ireland are being provided with 'Keep Warm' packs to help them stay warm during the cold weather.
This regional scheme has been funded by the Public Health Agency working in partnership with TADA Rural Support Network.
The most vulnerable older people, people with a disability, those with chronic illness and the homeless, should expect to receive their pack soon.
A total of 8000 packs have been assembled for distribution across the province consisting of fleece blankets, bed socks/thermal socks, gloves and hats, with a further 500 special packs targeting the homeless.
Lucille Lennon, Development Manager with the Public Health Agency said: "With rising fuel costs and colder weather, it can be difficult to heat our homes, pay fuel bills and stay warm. These 'Keep Warm' packs will assist those most vulnerable in our community."
Co-ordinating the programme Ruth Hutchinson from TADA Rural Support Network added: "With nearly 10,000 people in Northern Ireland in arrears with energy bills, as a rural support body we are delighted to partner with this Public Health Agency initiative. "The 'Keep Warm' packs will help the frail and those disadvantaged to thwart chilling temperatures in what has been an unseasonally long and harsh winter."

Top tips for keeping warm during the cold weather

• Have regular hot drinks and at least one hot meal a day - eating regularly helps to keep energy levels up during winter.
• Wear several light layers of warm clothes and if you are going outside, wear boots, hats, gloves and scarves. Remember, the roads and pavements may be slippery. Take a mobile phone with you.
• Keep your living room and bedrooms warm - between 18 - 21 degrees centigrade and avoid going outside if possible.
• Keeping active will help you stay warm so try to move around at least once an hour.
• Use a blanket or shawl to keep yourself warm when sitting down. Put the blanket over your knees or shoulders to help you keep warm when watching TV, reading a book or lying down to rest.
• Look out for friends, relatives and neighbours who could be at risk during the cold weather – especially the elderly and those who are ill. It is important to prevent people from becoming cold in the first place. Prevention is always easier than cure.

Ita McErlean, Home Safety Manager with The Royal Society for the Prevention of Accidents (ROSPA) added: "ROSPA is delighted to support this Public Health initiative and welcomes the opportunity to contribute to the scheme by providing the following safety information:
Home accidents affect people in all groups. However, there are certain groups that are more at risk than others, particularly those over 65. The most common type of accident involving older people is a slip, trip or fall. The majority of falls happen whilst moving about on one level.

• Bed socks are not suitable as footwear when moving about the house so wear well-fitting slippers with good soles.
• Good lighting and secure floor coverings can also help prevent slips, trips and falls.
• When using the fleece blanket take time to check that it is not going to be a tripping hazard.
Remember, if you are getting out of bed or up out of a chair, put your slippers on and lift that blanket out of harms way!"
Receiving her 'Keep Warm' pack, local lady Hannah Ferguson said: "When you get older you need different things to keep warm, especially when you are sitting down, and the blanket will be extremely useful. All the items in the pack are very practical, the hat, gloves and thermal socks. It is a fantastic scheme for the elderly and very much appreciated."
Further information
For press enquiries contact: Elaine Hyde, PR Assistant on
Tel: 028 3741 4597