Advice for treating winter illnesses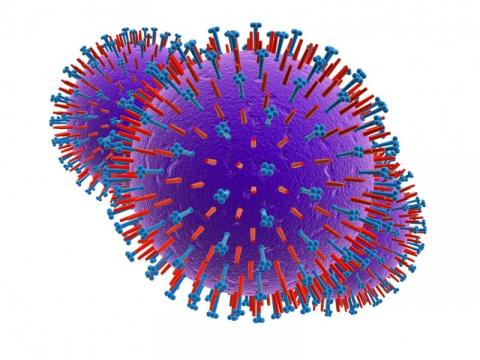 The Public Health Agency (PHA) is urging the public to use their Health and Social Care services appropriately with the increase in winter illnesses and the current situation regarding interruption to water supplies.

Dr Carolyn Harper, Director of Public Health in Northern Ireland, commented: "We are in the middle of our annual flu season and as expected during this time of year, we are seeing an increase in the number of people becoming ill with flu. While flu consultation rates are about one third of what we saw at the peak of the flu pandemic last year, there has been heavy demand on ambulance services, and an increase in people attending GP practices and A&E departments with flu-like symptoms. Some of these people have relatively mild symptoms which don't need treatment at an A&E department. This in turn, puts unnecessary extra pressure on those departments."

She continued: "It is important to remember that for the vast majority of people, flu is a mild illness that can be treated at home with rest, drinking plenty of fluids and taking medicine, such as paracetamol, to control the symptoms. If symptoms don't improve within two to three days, or if someone has a high temperature and breathing difficulties, they should first of all contact their GP or the GP out-of-hours service."

Dr Harper added that the seasonal flu vaccine remains the best way to protect yourself from flu, saying: "Everyone who has received an invitation to be vaccinated against flu should respond to it. Those who have been offered the vaccine, including pregnant women, are more likely to develop a serious illness if they catch flu."

Commenting on the winter vomiting virus, or Norovirus, which is also prevalent at this time, Dr Harper said: "This unpleasant virus, which causes vomiting and diarrhoea, is highly infectious so it is important for people who have any symptoms not to visit hospitals or their GP surgery. If you are experiencing symptoms, stay at home, rest, take plenty of fluids and keep contact with others to a minimum. Washing hands is very important in limiting the spread of infection. The PHA website www.publichealth.hscni.net includes information on how to maintain good hand hygiene within a home when mains water supplies are low and I would urge affected people to follow that advice."

She added: "However, if your condition deteriorates or does not improve after a few days, you should phone your GP surgery for advice. Emergency services should only be used when it is absolutely necessary."

The PHA would also encourage the public to be mindful of elderly or vulnerable family members and neighbours throughout the winter months and particularly during the disruption to water supplies. Dr Harper said: "It is important to make sure that elderly neighbours, and those with disabilities have drinking water, food and medicine and that they are warm enough. While Social Services staff in Trusts are involved in ensuring that people known to Social Services receive water if their supply is disrupted, equally, there are other members of the community who may not be able to get bottled water easily. Community spirit and assisting those people will help them to stay well while their supply is being restored."
Further information
Contact the PHA press office on 028 9031 1611.
Notes to the editor
Who should get the flu vaccine?
• Anyone aged 65 or over.
• Children and adults who have any of the following medical conditions:
- a chronic chest condition such as asthma;
- a chronic heart condition;
- chronic liver disease;
- chronic kidney disease;
- diabetes;
- lowered immunity due to disease or treatment such as steroids or cancer therapy;
- a chronic neurological condition such as stroke, multiple sclerosis or a condition that affects your nervous system, such as cerebral palsy.
• Pregnant women regardless of their stage of pregnancy.
• Children who have previously been admitted to hospital with a chest infection;
• Anyone living in a residential or nursing home;
• If you are the main carer for an elderly or disabled person.