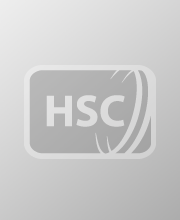 Public Health Agency responds to the challenge of Suicide in Northern Ireland as outlined in the BBC documentary – Breaking the silence
As part of the implementation of the Protect life strategy, the Public Health Agency (PHA) is working with partners and key stakeholders to prevent suicide and provide support for bereaved families.1 The Protect life strategy was published by the DHSSPS in 2006 to address the challenges of suicide, such as those raised in the BBC documentary Breaking the silence.
Brendan Bonner, Investing for Health Manager, PHA, Western Office, said: "Suicide is a very difficult situation for any family or friend to deal with – I've seen it myself through the work we're doing and I've also seen the great value of providing support to affected family and friends when a suicide occurs. We've put in place a response system where staff from all the key organisations talk with those who have been bereaved and if necessary, provide extra support for as long as is required."
"We've also taken steps to try to prevent suicide through crisis support services; better professional and public awareness of the signs of mental ill-health so that any problems are dealt with early; providing a range of services from lower-level support to specialist mental health services; and for the longer term, investing in programmes that help children and young people develop resilience to the challenges life throws at them."
"So we have the crisis support telephone service – Lifeline – which deals with 6,000 calls per month.2 We've run public information campaigns to raise awareness of mental health issues and encourage those experiencing problems to seek help.3 We've trained staff in statutory, community and voluntary services to increase their knowledge and skills in dealing with mental health issues using the Mental Health First Aid programme, and the Safe Talk and ASIST programmes which deal specifically with suicide.4 With the Health and Social Care Board, we commission a range of counseling, befriending, youth development, and specialist mental health services across Northern Ireland to provide early support to those who need it. We're also working with Trusts, local government and the PSNI to develop protocols to identify emerging suicide trends, and we've worked closely with the media in terms of responsible reporting of suicide when it occurs."
The Protect life strategy is currently under review and the Public Health Agency will consider the outcomes of the review carefully in developing future plans with partner organisations.
Brendan Bonner continued: "Families who have been bereaved by suicide were involved in the development and implementation of the Protect life strategy and their views continue to remain at the heart of services which are being developed. Anxiety, depression and suicide are major public health issues here and in Great Britain, so better mental health is a priority for the Agency and we will continue to work with our partners to achieve that goal."
The issue of suicide prevention is also closely aligned to other work that the PHA is taking forward including actions under the Mental Health Promotion Strategy and the New Strategic Direction on Alcohol and Drugs.
 
Further information
For media queries contact:
The Public Health Agency, Ormeau Avenue Unit Press Office on Tel: 028 9031 1611/ 9031 1514.
Notes to the editor
1. Protect life: a shared vision. The Northern Ireland Suicide Prevention Strategy and Action Plan 2006–2011.
2. Lifeline - 0808 808 8000 is a free-phone service that operates 24 hours a day providing support for those in crisis or those who are concerned about someone else. Lifeline provides immediate support and the opportunity to access services if needed.

3. The website www.mindingyourhead.info provides information on a range of mental health issues and includes a directory of local services.

4. To date 41 instructors have been trained to deliver the programme across Northern Ireland and demand for the programme is growing. The PHA is supporting Health and Social Care Trusts (HSCT) in partnership with community and voluntary sectors to roll out the programme.