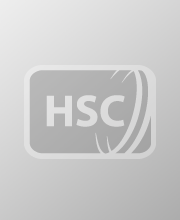 The Public Health Agency (PHA) welcomes the recent announcement that mephedrone is to be classified as a Class B illegal substance from April 16.
However, our concern is that the producers of these synthetic drugs will manufacture alternative ones to get around the law. The current process of having to find evidence of risk as each new drug emerges, before it can be banned, means there will always be a time delay between a drug becoming available, and it being made illegal.
What the PHA would like to see is legislation that will protect the public from drugs as soon as they emerge, for example an additional classification through which new drugs could be legally controlled while their harms are being assessed.
In the meantime, we have been looking into how best to get information on legal highs out to those who need it, without giving undue publicity to it in a way that may encourage young people to experiment with it. A recent piece of research with mephedrone users in England found that most of the users had first heard about it in the media, and this highlights the risks of giving out information on legal highs to the general population.
Providing information on legal highs is best done through a targeted approach. In light of this, the PHA is undertaking the following:
• We have developed a factsheet for parents, which is being updated in light of the new legislation and will be available from our website at www.publichealth.hscni.net
This has been distributed to over 200 organisations working on the issue of drugs and alcohol.
• We are supporting local groups and schools by providing information and advice through the drug and alcohol services we fund.
• We are producing materials for young people on legal highs, in partnership with the Forum for Action on Substance Abuse (FASA), which will be used in a targeted way.
• We are funding a number of training programmes on legal highs for professionals, including one for those working in the alcohol and drugs sector, and one for those working with homeless people.
The PHA will continue to monitor the situation and will do everything it can to reduce the risks from these drugs.