Talk to your child about alcohol before someone else does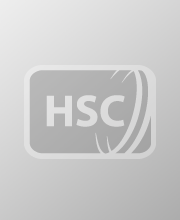 That's the message going out to parents via a multi-agency campaign highlighting the importance of talking to your children about alcohol before they are introduced to it by someone else.
The You, your child and alcohol campaign is the result of a partnership with the Police Service of Northern Ireland, Northern Ireland Office, Northern Ireland Policing Board, Public Health Agency (PHA) and Department of Health Social Services and Public Safety all of which are focused on tackling the issue of underage drinking. The campaign incorporates a mix of TV, outdoor and online advertising along with a booklet for parents and posters all highlighting the dangers of underage drinking.
Welcoming the re-launch of the campaign, Health Minister Michael McGimpsey, said: "Alcohol misuse is one of the biggest public health issues facing Northern Ireland. Our children and young people are particularly at risk, as they are far more vulnerable than adults to suffering physical, emotional and social harm from their own and from other people's drinking. This campaign has, and will continue to support and empower parents to talk to their children about alcohol, and help both parents and young people to make healthy and informed decisions about alcohol.
"Some parents may feel that introducing their children to alcohol in a controlled environment will help them to develop a responsible attitude to alcohol. However, the evidence is clear – an alcohol free childhood is the healthiest and best option. Research has shown that the earlier a child starts drinking alcohol, the greater the risk of them having alcohol-related problems in later life. Children often copy what their parents do and how they act. It is important, therefore, for parents to think about their relationship with alcohol and what messages it could be sending to their child.
"Today is just one step in our ongoing efforts to address alcohol misuse, particularly young people's drinking, this campaign is a key element of the Addressing Young People's Drinking Action plan, which I launched in June 2009, and the campaign highlights what can be achieved by working in partnership."
Dr Eddie Rooney, Chief Executive of the PHA, said: "This campaign is aimed at parents of 11-16 years olds and was broadcast last year for the first time. An evaluation of the initiative showed that four out of five parents remembered the campaign and half of those parents said they had talked to their child about alcohol as a direct result of seeing the campaign. It has been very successful in encouraging and empowering parents to tackle the sensitive issue of alcohol with their children.
"The publication supporting the campaign has also had a significant impact on parents with two out of three stating it helped them talk to their child and as a result over 300,000 copies have been reprinted to support parents with advice and guidance on how to broach the subject with their child and to encourage parents to think about how their relationship with alcohol can influence their children.
"The booklet has been such a success that the Welsh Assembly has asked to use the publication across Wales which is a real coup for Northern Ireland and the partners involved in this campaign can take pride in providing such a vital resource for parents."
Pip Jaffa, Chief Executive, Parents Advice Centre said 'Alcohol is a worry for parents and even in families where there are good relationships, parents can be oblivious to some of the behaviour of their children. Parents do need to talk with their children about the risks and consequences of drinking alcohol and make sure they know what their teenagers are up to. If a parent would like to discuss a concern they can contact the Parents Helpline Freephone number 0808 8010 722 or e-mail us at info@parentshelpline.org.uk'"
Assistant Chief Constable Will Kerr said: "We want parents to think about the serious consequences of underage drinking. For those young people who commit crime fuelled by alcohol there can be far reaching consequences that can impact dramatically on their future career and even restrict their opportunity to travel.
"Parents often underestimate how much influence they have on their children and hopefully this campaign will encourage them to talk about and establish boundaries around alcohol."

The advertising runs from 11–18 March and 1–11 April 2010. The booklet for parents will be available from GP surgeries, pharmacies, health and social care trusts, leisure centres, and supported by a number of retailers throughout Northern Ireland.
Further information
For further information contact

PHA Jenny Dougan 028 90311611 / 90311514
DHSSPSNI Erin Begley 028 9052 0571
PSNI Vanessa Boyd/ Dympna McVeigh 028 9025 9157 / 4
NIO Press Office 028 9052 2077
NIPB Lorraine Calvert

Notes to the editor
A pdf of the booklet is attached for information.
Victoria Creasy will be available for interview on Wednesday 10 March. Contact PHA Press Office to arrange interview on number below.