World Suicide Prevention Day: Contact Lifeline if you're in distress or despair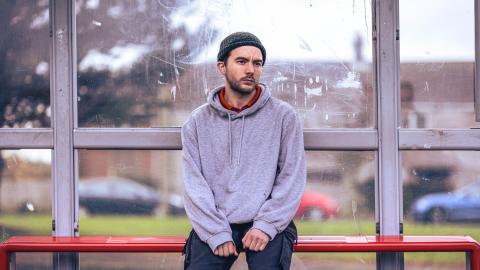 Ahead of World Suicide Prevention Day (10 September), the Public Health Agency (PHA) and Lifeline are highlighting the importance of talking to someone if you are struggling with negative thoughts or feelings, or are overwhelmed by what is going on in your life.
Lifeline operates a 24/7, 365-days-a-year service, where trained counsellors are available to speak to anyone experiencing mental health lows or suicidal thoughts. Lifeline also offers support if you are a friend or family member of someone who you think might be suicidal or has talked about suicide and you need advice on what to do.
Fiona Teague, Mental Health and Emotional Wellbeing Lead at the PHA, said: "Suicide is preventable. It is not inevitable. It can affect all people of all ages and walks of life, however what's important to know is that help and support is there for anyone in need.
"There are times when we are feeling low that it's difficult to see past the problem at hand, but it is important to know that solution is there and talking about what you're experiencing things can help you find that solution and make things better.
"It's vital that people experiencing suicidal thoughts know they are not alone.
"You can talk to a friend or a family member, but you can also talk to one of Lifeline's trained counsellors for free by ringing 0808 808 8000.
"The service is available to everyone, day or night, no matter what crisis they're experiencing, and will help them to a better and safer place."
Lifeline has helped countless people to improve their mental health and wellbeing and is urging the public to get in touch if they need support.
Lifeline Counsellor Vianne Arnold said: "People can have suicidal thoughts and that is a big reason for people calling Lifeline.
"Suicidal thoughts are just thoughts and don't need to be acted upon.
"These thoughts can often be very frightening and very scary and we will help you deal with them.
"We will find the best support for you to be able to move forward and live your good life again."
The Lifeline service also operates a textphone number 18001 0808 808 8000 for those who are deaf or have hearing difficulties and use the SignVideo app for British and Irish sign language users.
If English is not an individual's first or preferred language, Lifeline can access translators to speak to a person in their preferred language.