Young men urged to open up rather than cover up their problems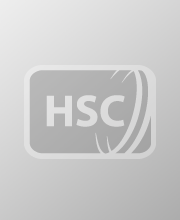 The Public Health Agency (PHA) is urging young men to open up and not cover up their problems with a campaign which aims to encourage males to speak out about their feelings before things get out of control.
Don't cover up your problems, the award winning campaign by the PHA, was developed in response to Protect life: a shared vision. The Northern Ireland Suicide Prevention Strategy and Action Plan 2006–2011, which identified young men as a key target group. Recent figures show that 72% of suicides in Northern Ireland were males and suicides among young men aged 16–24 years were more than three times higher than those among young women of the same age.¹
Health Minister Michael McGimpsey said: "We know that young men have a tendency to hide how they are feeling and bottle up their problems. That is why they were identified as a key target group in the Northern Ireland Suicide Prevention Strategy.

"This award-winning campaign has been so successful because it carries a vitally important message, encouraging young men who are experiencing mental health problems to seek help by opening up and talking to someone. It is important that we reinforce this message to raise awareness of mental health issues among young men and the rest of the population so that people can get the support they need."
Deirdre McNamee, Senior Manager for Public Health, PHA, said: "Our mental health influences how we think and feel about ourselves and others and how we interpret and deal with situations and events in our lives. Young men can find it difficult to open up and talk about their feelings for fear of it being seen as a sign of weakness. Instead they often choose to mask how they really feel, so we hope this campaign will encourage young men to talk to someone and get help if they need it, before their situation develops into a crisis."
This particular campaign received the Mind Mental Health Media Award for Raising Public Awareness, which was awarded to the PHA in recognition of its effort to raise awareness of mental health among young men and encourage a more positive attitude to seeking help for themselves and others. It also helps to address the stigma associated with mental health and young men's tendency to disguise their feelings.
A recent evaluation of the campaign showed that it had been successful in reaching a large proportion of the key audience, with 82% being aware of the campaign and 52% saying the campaign had prompted them to either think, discuss or take action for their own or someone else's mental wellbeing. ²
While the campaign is aimed at encouraging young men to open up, it also urges the wider public to be more supportive of men, and encourage them to talk about their mental health. A wide range of organisations throughout Northern Ireland address these issues, one of which, Youth Action Northern Ireland, makes a significant contribution to the lives of young people here and, in particular, does a lot of focused work with young men.

Youth Action is a regional voluntary youth organisation that provides opportunities that unlock the potential of young people.
Michael McKenna, Youth Action Northern Ireland, said: "This campaign gets young men's issues out into the open. The more exposure these issues get in public the better so that young men feel more comfortable discussing them confidentially with their peers, youth workers and teachers. We need to take the time to encourage young men to explore who they are and the everyday pressures they are facing, and develop ways of coping with these.
"Some forms of masculinity look at men as being strong, brave and courageous. We need to use this in our work with young men as it takes strength, bravery and courage to tell someone about the issues they are experiencing and the PHA's campaign is one way of getting this message out to young men."
The campaign will run from 1–31 March 2010, incorporating a mix of television, radio, cinema and online advertising. Leaflets and posters will also be distributed to GP practices and voluntary organisations working with young men as well as a range of mental health organisations. For more information relating to a range of mental health issues visit the campaign website, www.mindingyourhead.info
 
Further information
Contact the PHA Press Office on 028 9031 1611.
Notes to the editor
Deirdre McNamee is available for interview on Wednesday 24 February 2010 at the PHA Offices, Ormeau Avenue, Belfast. Contact press office on number below to arrange.
¹ Northern Ireland Statistics and Research Agency. Statistics press notice – mortality statistics for Northern Ireland (2007). Belfast: NISRA, April 2008.
² Health Promotion Agency for Northern Ireland. Evaluation of a mental health campaign (2008). Belfast: HPA, December 2008.