Breast screening: why have I been called back? (English and translations)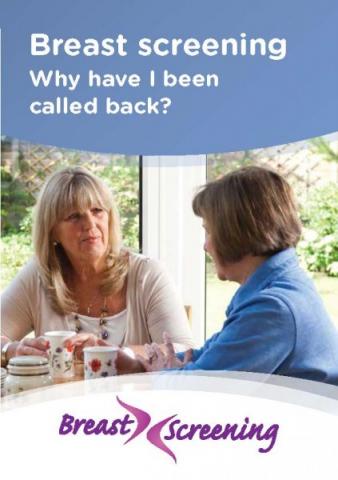 This leaflet is used to support the Northern Ireland breast screening programme and explains the additional tests that may be offered at a breast assessment clinic following a mammogram that has shown a possible abnormality.
The translations are of the 2014 leaflet.
Details
Target group
Women aged 50-70 years