Director of Public Health Annual Report 2017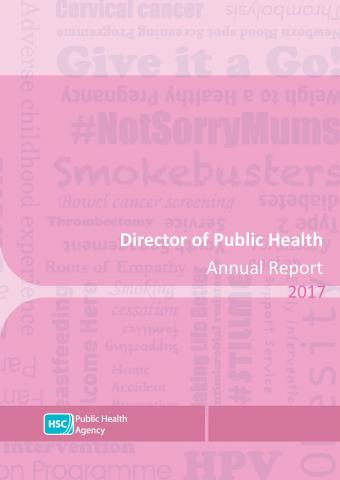 The ninth Director of Public Health (DPH) Annual Report focuses on early intervention.
In recent decades, governments and policy makers have increasingly recognised the need to intervene early, both in the life course and in the progression of disease, to effectively improve the public's health and wellbeing.
The DPH report presents examples of early intervention programmes and research that are currently being funded by the Public Health Agency in the areas of health improvement, health protection, service development and screening, and research and development.
On page 67, the report also lists core tables for 2016 relating to key statistical data, including population, birth and death rates, mortality by cause, life expectancy, immunisation and screening. The PDF containing the core tables is available here.
Details
Format
68 pages, A4 report
Target group
Health professionals, general public