Safer sleeping - Reducing the risk of sudden infant death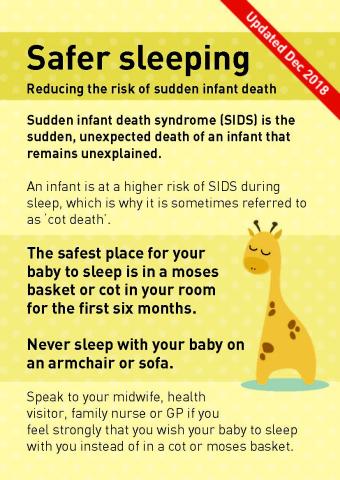 This updated version of the card provides information on the risks of Sudden infant death syndrome (SIDS), the sudden, unexpected death of an infant that remains unexplained. A poster has also been created to highlight the risk of co-sleeping.
Information for health professionals can be found here.
Details
Format
A6 card, A3 poster