Information for people with diabetes, their families and carers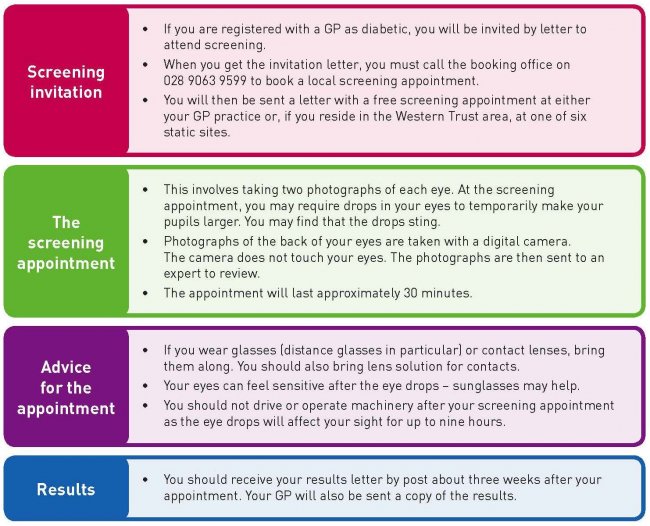 DESP leaflets
Users' views on the programme
When I went to the Diabetic Eye Screening Programme after being diagnosed with type 2 diabetes, I was advised to slowly bring down my blood sugars. I needed laser treatment in one eye. The early treatment helped me retain my sight. I cannot thank all the staff enough.
Arthur, March, 2016
The new diabetic eye screening worked like a dream – from the initial letter asking me to phone and make a suitable appointment time (which was then confirmed in writing) to the actual visit to my GP surgery, it went without a hitch.
The practice nurse applied the eye drops then we waited 10 minutes. Then the actual screening, which was less than five minutes, after which my wife drove me home. No problem!  
Colin, March, 2016
Useful links
NHS Choices: www.nhs.uk/Conditions/Diabetic-retinopathy/Pages/Treatment.aspx
Diabetes UK: www.diabetes.org.uk/northernireland
RNIB: www.rnib.org.uk