New healthy recipes for Obesity Awareness Week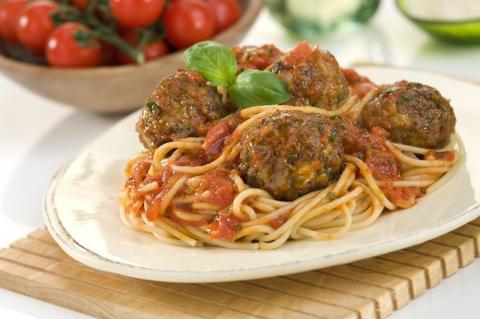 We're all looking for ways to eat a bit healthier, so this Obesity Awareness Week (8–14 January) the Public Health Agency (PHA) has released 16 new recipes to help make the tough decisions about what to eat that little bit easier.
An array of recipes, including Ulster-style pizza; Italian meatballs; carrot and orange soup; and lemon cheesecake, join the existing favourites on www.choosetolivebetter.com  to bring the total to 86 healthy, easy-to-make dishes at your fingertips.
Caroline Bloomfield, Health and Social Wellbeing Improvement Senior Manager at the PHA, said: "Our Choose to Live Better website helps people identify how they can take small practical steps to better manage their weight for the benefit of their health.
"The recipes offer tasty ideas to make meal times more interesting and are ideal for people who want to improve their diet and get on the road to a healthier lifestyle.
"Taking control of your diet is the key to managing a healthy weight. Being overweight or obese can increase your risk of developing heart disease, some cancers and type 2 diabetes. Making small changes every day, like eating healthier meals, can have a positive long-term impact on your health and wellbeing."
The Choose to Live Better website offers advice on measuring your waist; setting personal targets; cooking healthier food; getting more active and making healthier food swaps – picking something to eat that's healthy rather than foods high in sugar, salt and saturated fat.
The recipes on the website have all the ingredients for serving up great nutritious meals and cover starters; mains; sides; desserts and light bites, all ideal for the whole family.
The 16 new recipes: 
Ulster style pizza
Tuna pasta
Spicy salmon rice
Spaghetti bacon
Savoury chicken
Mackerel stuffed tomatoes
Lemon cheesecake
Italian meatballs in tomato sauce
Lamb hotpot
Hot pork and bean salad
Fragrant chickpea couscous
Cheesy bean crunch
Carrot and orange soup
Bread and apple pudding
Summer fruit fool
Basmati rice