Responding to injecting drug use – an exploratory conversation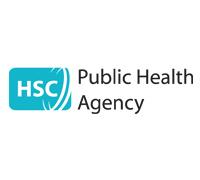 Belfast Drug and Alcohol Coordination Team (DACT) and Extern have hosted a conference in order to learn more about how other countries are responding to injecting drug use and the harm-reduction methods they have introduced. This comes following a number of concerns about injecting drug use in the Belfast area, including deaths from opioid overdose; an increase in blood borne viruses and serious health problems in people who inject, and issues with inappropriately discarded drug paraphernalia.
Leading global experts from Ireland, the United Kingdom and the United States of America will bring expert understanding, knowledge and options to the audience. They will share their experience and expertise with professionals working in variety of relevant fields such as health, education, local government and criminal justice here. The event will be chaired by Professor Pat O'Hare of Liverpool John Moores University and HIT (providers of drug and alcohol resources).
Séamus Mullen, the Public Health Agency's Head of Health and Social Wellbeing Improvement in the Belfast and South Eastern area and Co-Chair of Belfast DACT, said: "In Northern Ireland, our Needle Syringe Exchange Scheme provides sterile injecting equipment, and safe disposal of used equipment, to people who inject drugs, including heroin.  This plays a vital role in preventing the spread of blood borne viruses. Our naloxone programme provides life-saving medicine to people at risk of opioid overdose. Our strong partnership with key stakeholders has also resulted in a successful coordinated approach to reducing discarded injecting equipment. However, with significant numbers of drug users choosing to inject, it is vital that we continue to explore how we can further engage with this vulnerable group to reduce the risks to them and to others, and to support them into treatment.
"The conference workshop provides an exciting opportunity for health and social care professionals and those in community and voluntary organisations who work in the prevention of drug and alcohol-related harm to hear more about how we can tackle the issue in Northern Ireland."
Extern is co-sponsor of this conference, which is the first of its kind in Northern Ireland. Chris Rintoul, Manager of Extern's Drug and Alcohol Consultancy, said: "This year Extern is marking 40 years of being a leading provider of life-changing supports to vulnerable people. We know well the issues faced by people who inject drugs, and over the last 40 years have been instrumental in developing effective responses in order to reduce risk and harm to those individuals, their families, communities and society.
"As a result of Extern's international reputation in this field, we have been able to attract a world-class line-up for this event, with all our speakers having vast amounts of knowledge and experience around the issue of injecting drug use. We hope this event will enable people to engage positively with the issues in an informed way, to consider the most effective ways forward in managing street injecting here in order to help create safer communities for us all, and to ensure that those individuals who are engaging in this activity can receive the supports they need in a way which helps them manage their risk and to have the chance of a better future."
If you think you might have a problem with alcohol and/ or drugs and would like to get help, please visit www.drugsandalcoholni.info for information on support services near you. There is also a range of services available to you if you are affected by someone else's drinking and/ or drug misuse, and information on this support is also available on this website. These services are available to you regardless of whether or not your loved one is receiving help for his or her alcohol and/ or drug problem.
 ENDS
Notes to the editor
There are five Drug and Alcohol Coordination Teams (DACTs) in existence across Northern Ireland – one per Health and Social Care Trust area i.e. Belfast, Northern, South Eastern, Southern and Western.
The DACTs are multi-agency partnerships comprising all of the key agencies (statutory and community & voluntary) with an interest in, or remit for, addressing drug and alcohol related issues and concerns in the local area.
The work of the DACTS is supported by the Public Health Agency (PHA) whose local lead for drugs and alcohol helps to facilitate the work of the Team.
The aim of the DACT is to promote and support a more coordinated approach to addressing alcohol and drug-related issues across the HSCT area.
The PHA has funded a DACT Connections Service in each HSCT locality which acts as the operational arm of the local DACT; assisting the Team to take forward its priority actions and to work with other stakeholder organisations and partnerships in the area to develop and deliver drug and/or alcohol-related projects, events and initiatives.
The Connections Service also works closely with local community groups and forums, service user representatives and/or networks and with drug and alcohol service providers to ensure that the DACT is made aware of any emerging trends, issues of concern and gaps or pressures in service delivery.
The Connections contract was awarded to ASCERT (covering South Eastern and Western HSC Trusts), Extern (Belfast Trust) and Start 360 (Northern and Southern Trusts).