Annual Quality Report 2016/2017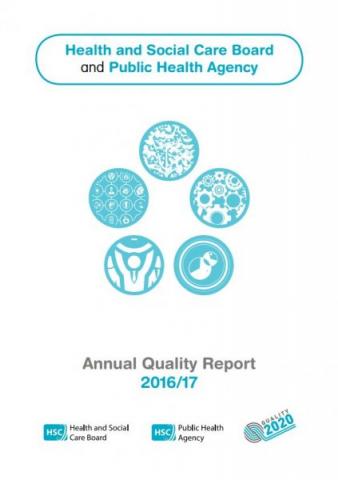 The fourth Annual Quality Report of the Health and Social Care Board (HSCB) and Public Health Agency (PHA), launched on 9 November 2017, highlights the HSCB and PHA commitment to ensuring safe, high quality services and putting patients, clients and their carers at the centre of everything we do.
We continually look to adopt best practice, drive innovation and most importantly learn and improve when we do not meet the high standards that we have set for ourselves. We remain focused on modernising how our services are delivered, ensuring that they are responsive to the needs of a changing population.
The report highlights the broad range of work undertaken by both HSCB and PHA during 2016/17. While it is impossible to include information about every service the HSCB and PHA provide, nevertheless it is our hope that this report goes some way to reassure our patients, clients and the public of our commitment to ensuring safe, effective and high quality care.
Details
Target group
General public