BDAWG Scoping Report: Drugs and alcohol services in Belfast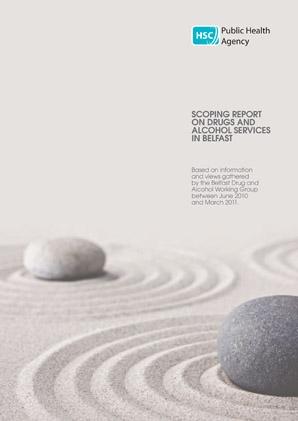 Mary Black, Assistant Director for Health and Social Wellbeing Improvement in the Public Health Agency, established the Belfast Drug and Alcohol Working Group in early 2010 to undertake a scoping exercise of drugs and alcohol services in Belfast, and to produce a report outlining their findings and making some recommendations as to how services could be better promoted, targeted, co-ordinated and ultimately improved. 
This report is the culmination of a series of meetings and workshops (from June to November 2010) where members considered all of the available information in the context of what they, and the organisations they represent, consider to be the gaps and areas which could be improved upon for PHA to consider when taking forward alcohol and drug work and services over the next 5-year period (i.e. 2011-2016). 
The report takes a systematic approach to scoping and compiling evidence on: funding of drug and alcohol services; information and awareness-raising; education and prevention; treatment and support; services for vulnerable groups; workforce development; skilling up and supporting of communities; reducing availability; tackling substance related crime; and coordination and information sharing. Each section of the report ends with an analysis of the gaps and recommendations for action, with all of the recommendations presented in a tabular format in Section 13.
Details
Format
96 pages, A4 report
Target group
The general public, health professionals, and those with an interest in or remit for working to address substance misuse.