Cervical screening: the colposcopy examination (English and 11 translations)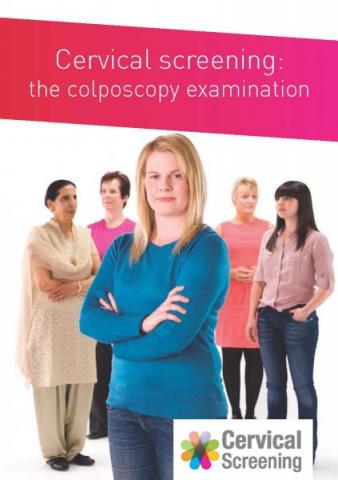 This leaflet explains what a colposcopy is, outlines the process of the examination and gives information on post-treatment check-ups. Please note that the translations are of an earlier version of the leaflet.
*Please note (updated 04 April 2023)*
Temporary changes to the way cervical screening samples are processed in the laboratory have been introduced from March 2023. This is to manage the current delays and to help ensure that patients with abnormal cell changes can be identified as early as possible. There are no changes to the clinical procedure for taking a sample.
For more information see the cervical screening page here: https://www.publichealth.hscni.net/directorate-public-health/service-development-and-screening/cervical-cancer-screening
Details
Format
A5, 6 pages, leaflet
Target group
Women aged 25-64