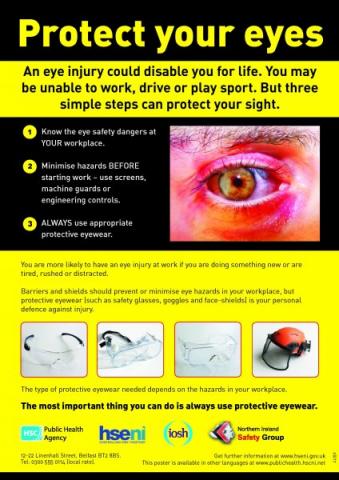 This poster has been developed by the PHA and Health and Safety Executive Northern Ireland to highlight the risk of eye injury in the workplace. It outlines three simple steps employees can take to protect their sight and shows some types of appropriate protective eyewear.

A factsheet for employers on how they can avoid work-related eye injuries accompanies the poster and is available for download.

The poster will be translated into Polish, Lithuanian, Slovak, Portuguese and Romanian and will be available to download here later in the year.

These publications have been distributed to employers in manufacturing, construction, agriculture and small business.

 
Details
Target group
Employees in manufacturing, agriculture and small businesses where the risk of eye injury is high