What is a Collaborative

?
A collaborative is a short-term learning system, run over 12-18 months that brings together a number of provider multidisciplinary teams to seek improvement in a focused topic area.
HSC Safety Forum collaboratives will have 3-4 Learning Sessions with action periods in between where teams will test and implement changes in their own settings and collect data to measure whether or not improvement is occurring.
A final "Holding the Gains" event will be held approximately 6 months after the final Learning Set and will focus on:
         Attainment of the improvement goals

         The impact of the improvement work

         Sustainability of the identified measures

         Celebrate success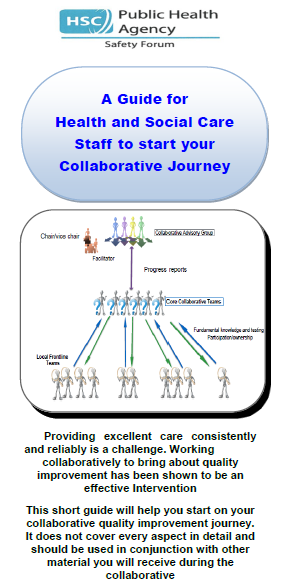 To provide some additional information on this improvement method, please see 'A Guide to start you on your collaborative quality improvement journey'.