The HSC Safety Forum was created in 2007 to support HSC organisations as they strive to provide safe, high quality care. The HSC Safety Forum:
works collaboratively with stakeholders to assist the drive for improvement in safety and quality in Health and Social Care;
helps service providers build and develop their quality improvement capability in line with internationally recognised theory and practice;
facilitates engagement between patients, clients, commissioners and service providers in order to promote safety and quality.
The HSC Safety Forum uses a variety of facilitative approaches, which include:
enhancement of knowledge on safety, quality and improvement science within the HSC system;
providing exposure to nationally and internationally recognised experts in the field;
acting as a conduit for the sharing of best practice;
hosting collaborative working;
directly supporting improvement initiatives within HSC organisations.
Contact information
The HSC Safety Forum has its headquarters at the Public Health Agency in Linenhall Street, Belfast, BT2 8BS.
Office contact: Erin McKinley. Email: erin.mckinley@hscni.net and Tel: 028 9536 1789.
Personnel
Dr Mark Roberts, Clinical Director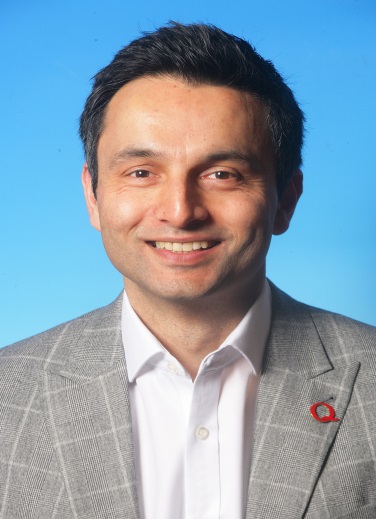 Reportedly, the Native Americans had a saying: The most important thing in this life is to be a good ancestor. I want us to continue to build on the work of our predecessors and help pass on an even better organised, more effective and person-centred health and social care system.
Dr Jackie McCall, Clinical Lead
Janet Haines-Wood, Regional Patient Safety Advisor
Levette Lamb, Regional Patient Safety Advisor
Dawn Clarke, Office Manager
Joanne McCloskey, Personal Secretary/Admin Support