Change in PHA advertising grant funding/procured services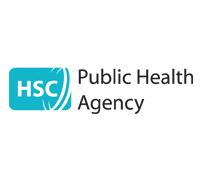 From 1 October 2017, the PHA will no longer advertise funding opportunities in regional or local newspapers.
From this date, the PHA will advertise social care tender opportunities and grant funding awards on its websitewww.publichealth.hscni.net. Above threshold tenders (above £589,147) will also be advertised directly on the procurement web portal eTendersNI.
Accessing Application Documentation
For below EU Threshold Social Care procurements (below £589,147 in value) and all grant funding opportunities, providers will be able to access the appropriate application documentation directly from the PHA website.
For above EU Threshold Social Care Procurements (over £589,148 in value) providers will be directed to the procurement web portal eTendersNI, at https://eTendersNI.gov.uk.
Potential service providers should familiarise themselves with the eTendersNI portal and register as soon as possible.
A guide on how to access Prior Information Notifications (PINS) that alert you to possible tender opportunities and on how to register on eTendersNI is provided below.
https://view.pagetiger.com/eTenders/PaLS
Please note Providers must download the portal's tender preparation tool (20.1MB).This tool is a software application that providers must download initially from the eTendersNI portal in order to draft and submit their tender response. Providers are advised to do this well in advance as this can take time to download.
CPV codes - When providers first register on the portal there is an option to choose a Common Procurement Vocabulary (CPV) code(s) that they are interested in. We would advise you to select a broad range of CPV codes in the first instance and filter/refine at a later stage. The system will then notify you via email when tenders relating to your chosen CPV codes are advertised. However, it is still advisable to check the portal regularly for tender opportunities. 
Note - The Public Contract Regulations set out the CPV codes which are relevant to Health and Social Care Services; the full list of CPV codes can be downloaded from https://simap.ted.europa.eu/cpv in an Excel form.