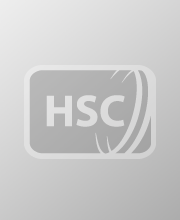 Time to change minds about depression
Local mental health charity Aware Defeat Depression has called for a change in attitudes towards people with mental health problems.
To raise awareness of just how serious a problem depression is, the charity has organised the first ever annual Depression Aware Week across Northern Ireland. The event will run from Monday 26 April to Saturday 1 May.
The Public Health Agency supports this initiative which will help raise awareness of depression and change public attitudes to mental health. The PHA has worked with Aware since 2005, on a number of initiatives including the development of a depression fact sheet, which was made available to all GPs as part of the PHA's Depression Awareness Training.
Mental Health First Aid (MHFA), a 12-hour evidence based training programme adapted for Northern Ireland, aims to improve mental health literacy has been enhanced by the involvement of staff and volunteers from Aware. Aware are involved in the roll out of the MHFA programme and hope that events across Northern Ireland during this week will encourage more people to think about and look after their mental health.
The PHA also provides funding for the Aware Mood Matters Programme which is offered to young people in post-primary schools, and the Life Skills Programme which is a behavioural therapy programme for people with mild to moderate depression.
Mindingyourhead.info has more information on how to help your mental health and also includes a directory of services for anyone who needs additional help and support.
The Depression Aware Week programme is available here