Keeping people with dementia active during winter months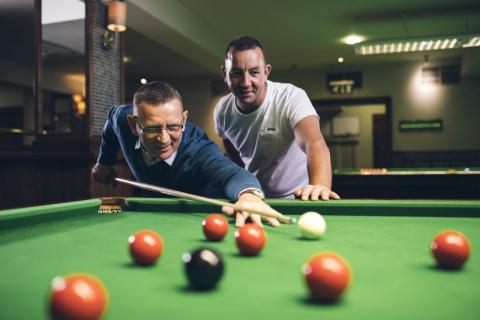 In line with our dementia 'Still Me' campaign and the fast approaching winter months, it is important to keep people with dementia active by engaging in activities that they are interested in and are not weather permitting.
Here are some tips on how to do so:
Reminisce with your loved one and see what memories they have of their younger days.
Recall with them their dancing days and entertainment they enjoyed in their social lives.
Talk to your loved ones about what they worked at and what enjoyment they got from their work.
Gather photographs of your loved one's family and set up rolling photographic slide show on a digital photo frame.  
Embrace technology, iPads and tablets are very user friendly and can contain reminiscence material such as photos or videos.
The internet has a vast array of information eg  Google search for items of interest and YouTube for music and videos.
If they have a particular interest in music, consider setting up a playlist on their iPad or tablet.
Consider downloading apps to iPads or tablets eg Sudoku, solitaire, candy crush, chess.
Chat to your loved one and find out what their hobbies and interests are eg baking, watching old movies/films.
Find out what books, magazines, TV series box sets they had an interest in eg Glenroe, Cross-roads, People's Friend.
Consider going to recreational classes such as introduction to technology, knitting or crocheting.
Walking is a healthy, low impact exercise allowing people to appreciate the local scenery and the natural surroundings.
It's never too late to take up an exercise or activity class eg bowls, chair aerobics, swimming, yoga, board games, bingo etc.
For more information see www.nidirect.gov.uk/campaigns/dementia