PHA encourages people who self-harm to seek help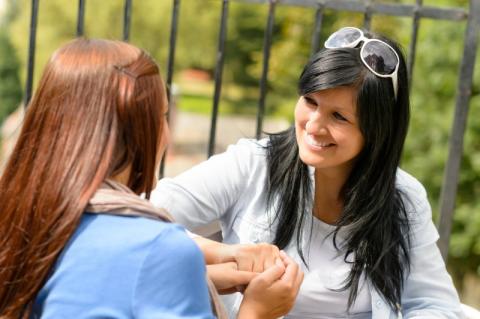 The Public Health Agency (PHA) is using Self-Harm Awareness Day (1 March) as an opportunity to encourage people who are affected by self-harm to seek help.

Self-harm is when a person harms themselves through injury or poisoning. People self-harm for various reasons and are usually experiencing severe emotional distress. For some people, self-harm is a way of coping with and communicating their distress but for others it can be associated with a wish to end their lives and therefore it should always be taken seriously.

Dr Denise O' Hagan, Public Health Consultant with the PHA, said: "Self-Harm Awareness Day is an opportunity to talk about self-harm and raise awareness of the issue and reduce the stigma that may be associated with it.

"Talking about self-harm can encourage people to open up about their feelings and seek help, which can be the beginning of their journey to recovery."

We know that many people who self-harm do so in private and keep the issue hidden from friends and family. If families or friends become aware that someone is harming themselves, they should encourage the person to seek help. If someone has done something which might result in serious harm they should go to a hospital Emergency Department or call 999 if more urgent assistance is needed. In less urgent situations, people can approach their GP who will determine what support services are most suitable for that individual.

A new service for people who self-harm and their carers was established in October 2015. The Self-Harm Intervention Programme (SHIP) is funded by the PHA and delivered by community and voluntary sector organisations across each of the five Health and Social Care Trust areas.

Dr Denise O' Hagan said: "Following assessment, people who self-harm may be referred to SHIP for counselling to help them improve their coping skills and help reduce or prevent further self-harming behaviour.

"SHIP also offers education and support to carers to help them better understand and cope with this issue and to ensure they know how to obtain help in a crisis situation. Carers can avail of the service for themselves even if the person who self-harms does not want to attend. This can be arranged by speaking to your GP."

At present the service is open to people aged 18 and over and the intention is to accept referrals of young people aged 11-17 in the near future.

If you would like to find out more about the SHIP service please speak with your GP.

The PHA has also developed some booklets for people who self-harm and their families. 'Improving the lives of people who self-harm' is available at www.bit.ly/improvinglivesSH and 'Caring for someone who has self-harmed or had suicidal thoughts' at www.bit.ly/caringforsomeone

If you or someone you know has not self-harmed, but are in distress and at risk of self-harm or suicide, seek help from either a GP or ring the confidential Lifeline service on 0808 808 8000.The helpline is available 24 hours a day, seven days a week. You can also access the Lifeline website at www.lifelinehelpline.info

You can also attend the hospital Emergency Departments or call 999 if more urgent assistance is needed. 
Notes to the editor
• Latest statistics from the Self-Harm Registry show that between April 2014 and March 2015 there were 8,888 self-harm presentations to Emergency Departments (ED) in Northern Ireland, involving 6,633 people.

• Overall, there was an even balance of male and female presentations.

• The majority of people presented on just one occasion (83%). Under one fifth (17%) of people presented with self-harm on more than one occasion during the twelve month period.

• People aged 15-29 accounted for almost half (46%) of all self-harm presentations.

• The Northern Ireland Registry of Self-Harm Annual Report 2013/14 is available on the PHA website: www.publichealth.hscni.net/publications/northern-ireland-registry-self-harm-annual-report-201314